<
A day-by-day, hour-by-hour look at the
2-night, 3-day winter sake brewer experience
program offered by KURABITO STAY.
DAY 1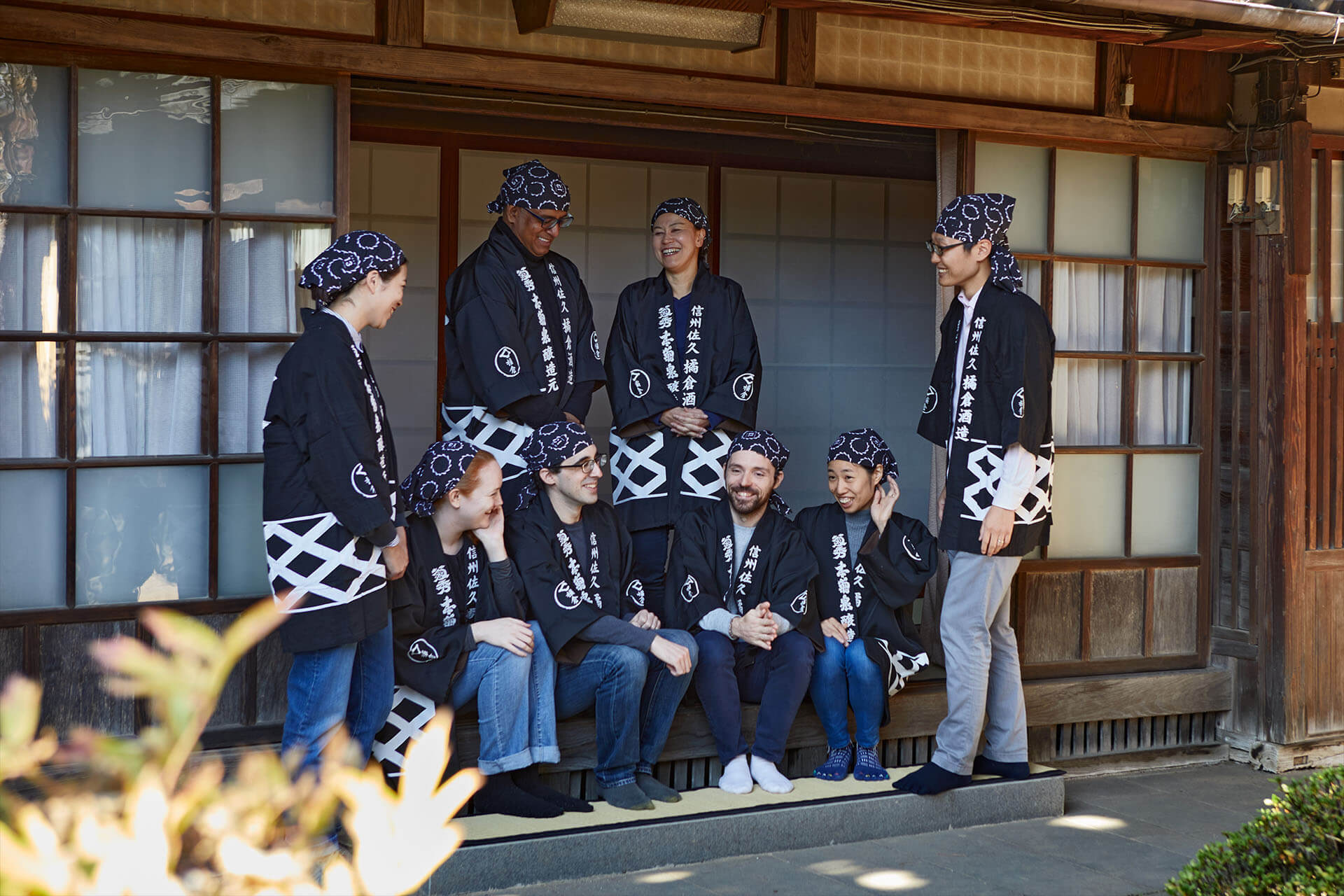 FRIDAY
6:00 p.m
Check-in
Guests are asked to check in at Kurabito Stay by 6:00 p.m. After an explanation of the following day's schedule, and general reminders and regulations regarding your stay, you'll receive a detailed map of the area and be led to your room. Take a breather, then venture out with map in hand to search for a place to eat.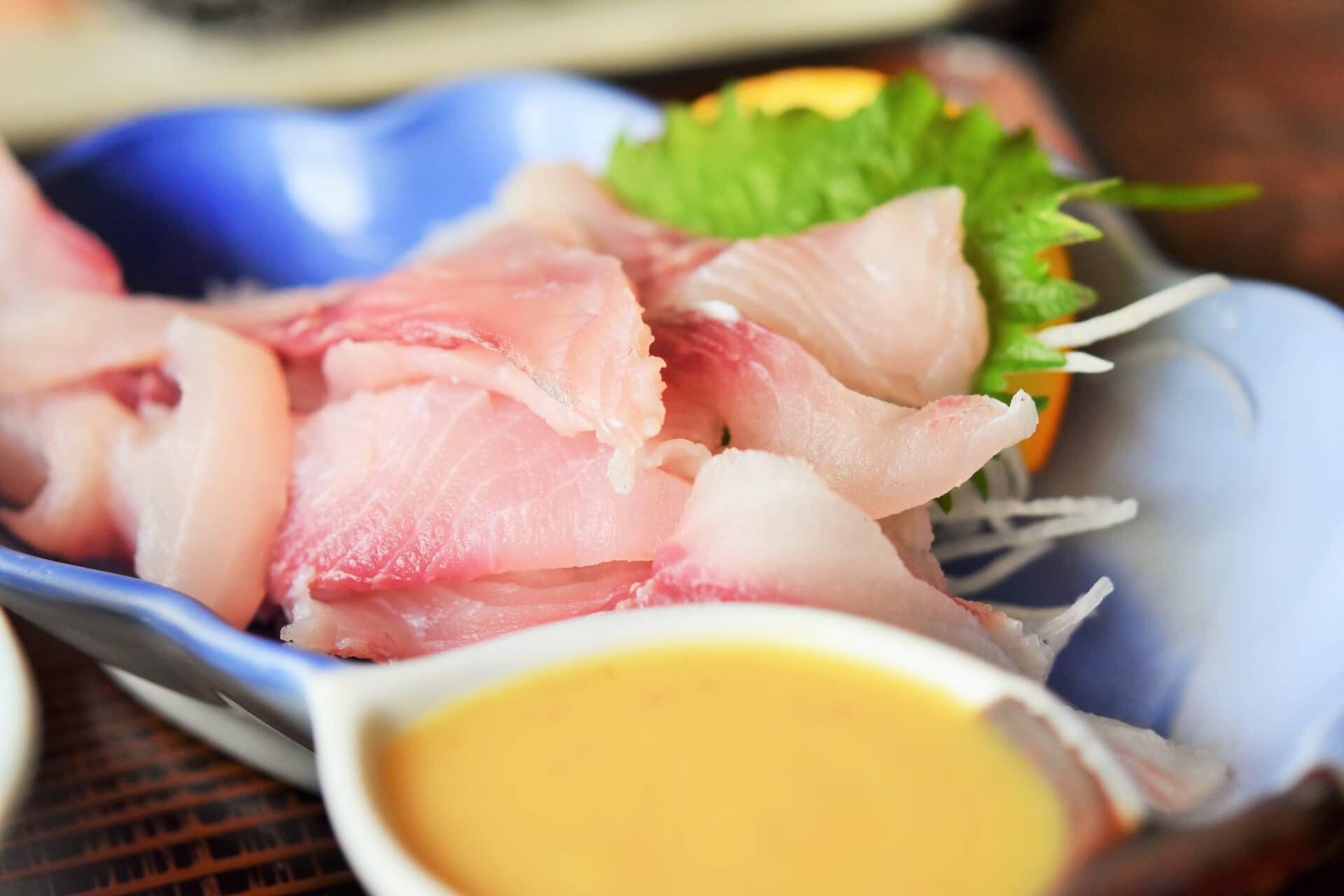 FRIDAY
7:00 p.m. -
Enjoy Sake and Dine on Saku Regional Delicacies at a KURABITO FRIENDLY Restaurant
Kurabito Stay has joined together with local eateries to provide English menus and special pairings of sake and local delicacies especially for our guests. Choose whichever establishment entices you and dine as you please. You'll be starting early tomorrow, so we encourage you to head back to your room early and get a good night's sleep.
Dinner on the first night is up to the choice of the individual guest, and is not covered by the program/accommodation fee.
DAY 2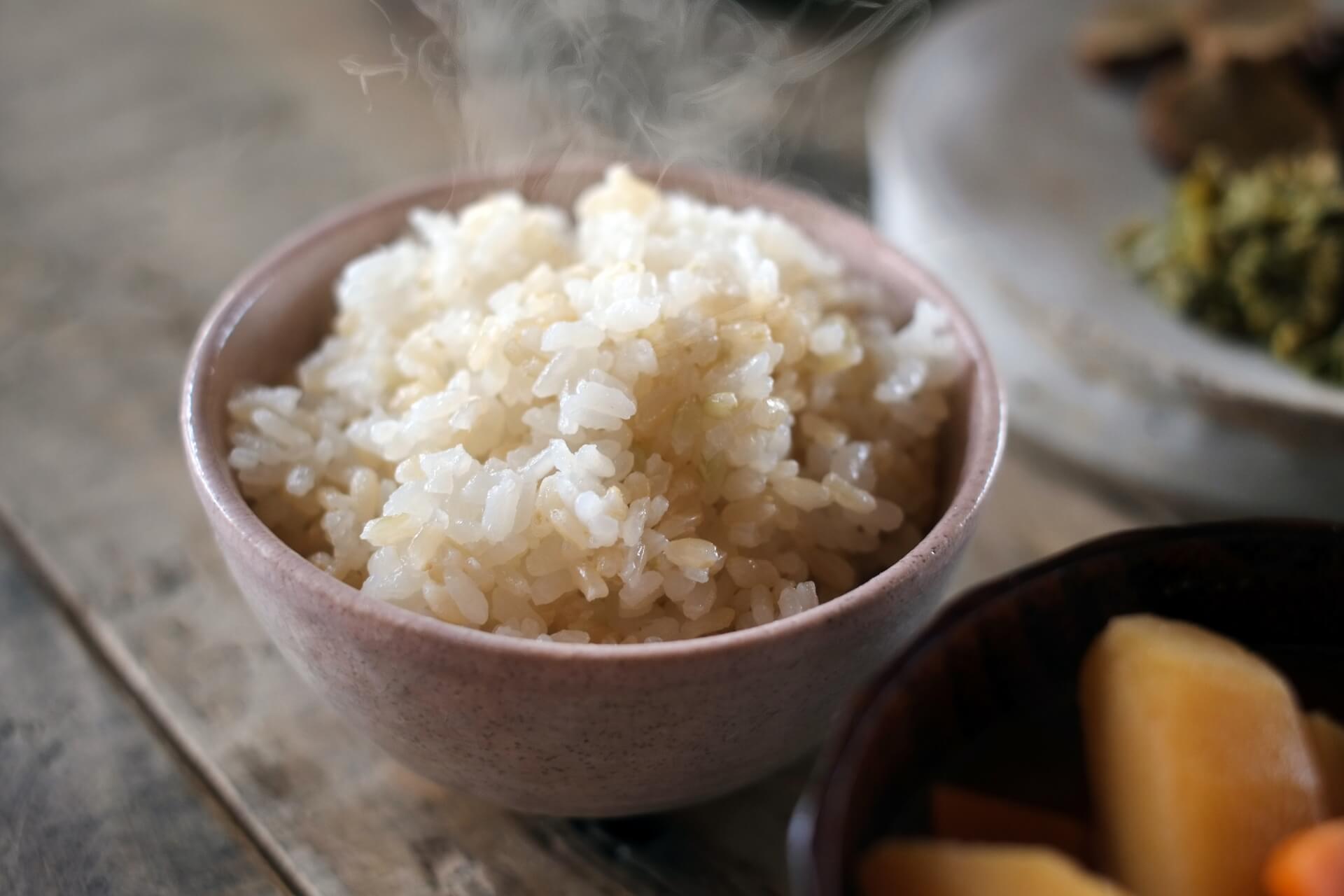 SATURDAY
7:00 a.m
Breakfast at the Brewery With Your Fellow Brewers
Rise and shine on Saturday to join your fellow brewers around a large round table for a traditional brewery breakfast made from locally sourced, seasonal ingredients. The meal is served semi-buffet style, allowing you to eat as you like while getting to know your new friends.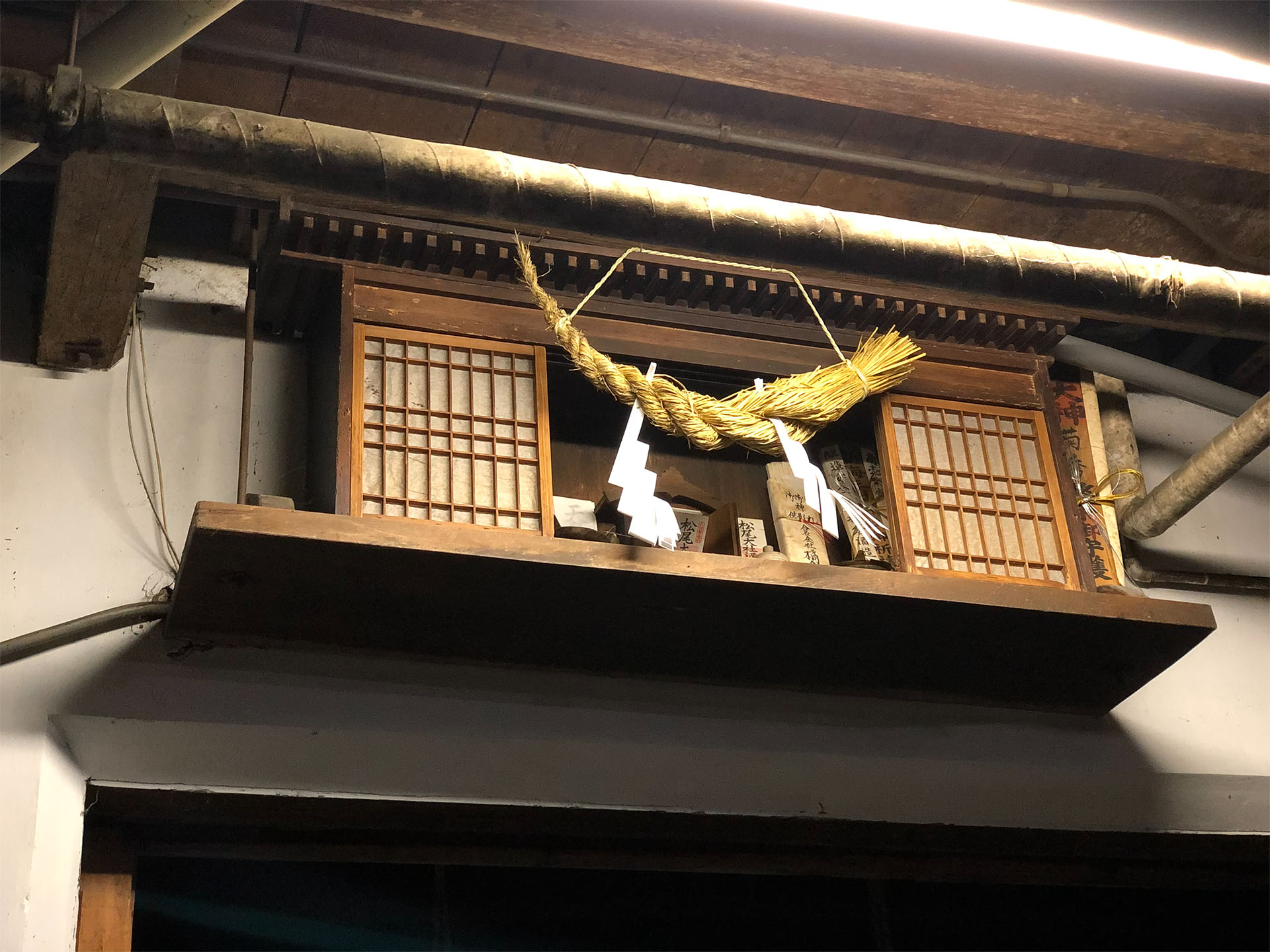 SATURDAY
7:40 a.m.
Prepare to Become a Brewer
Donning the traditional garb of a sake brewer—complete with white jacket and gloves—you'll receive an overview of the brewing process from the brewery's owner.According to tradition, the interior of a sake brewery is considered sacred, and for years only brewers were allowed to enter. After purifying yourself before the patron deity of sake (Matsuo), you'll be ready to begin your journey.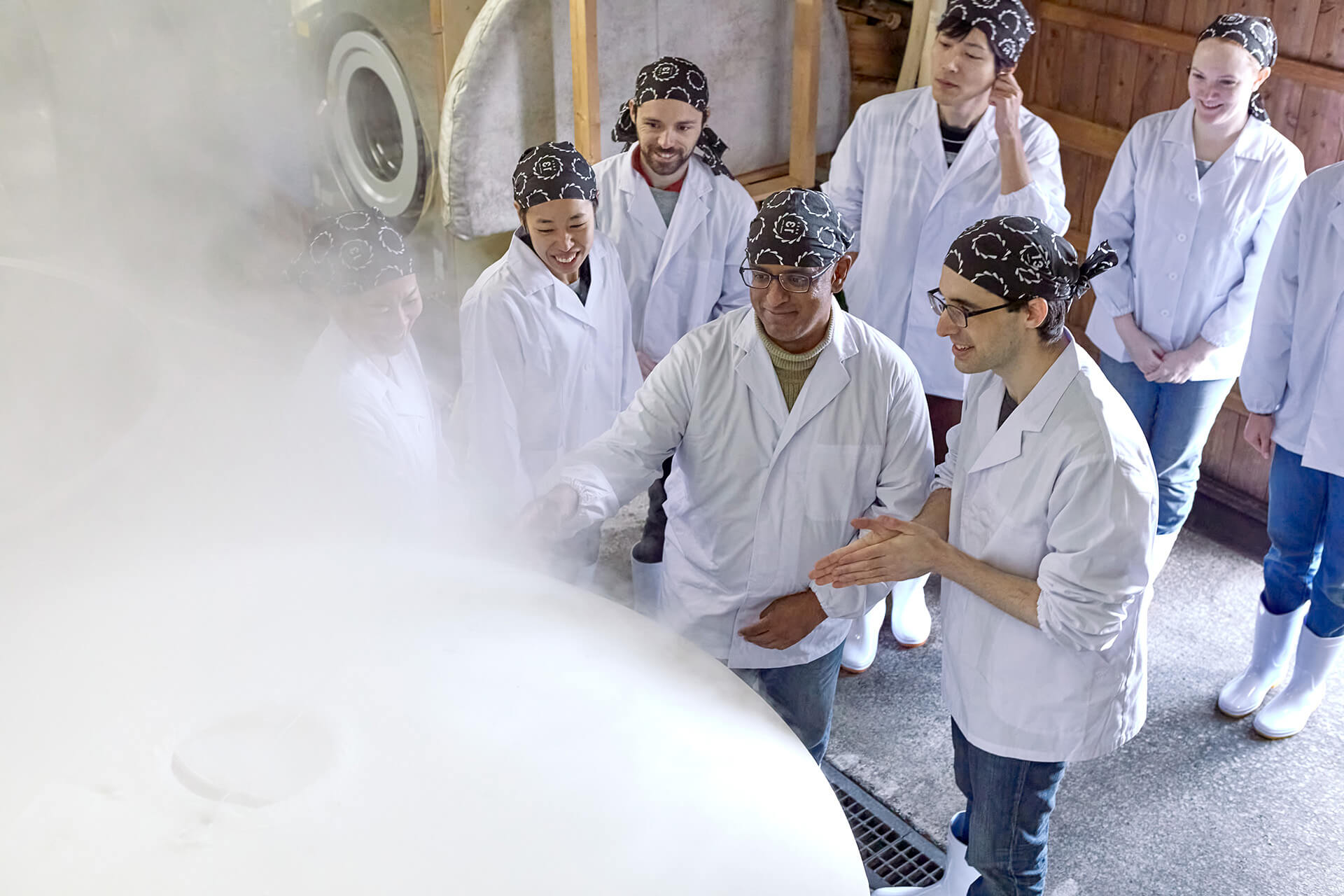 SATURDAY
8:30
It Begins! Step Inside and Take a Tour of the Brewery
At long last! The time has come to set foot inside the brewery. With your first step, you'll be surrounded by the gentle fragrance of sake and the chill of the cold air against you. You'll be guided through by the owner, who will explain each step of the brewing process in detail.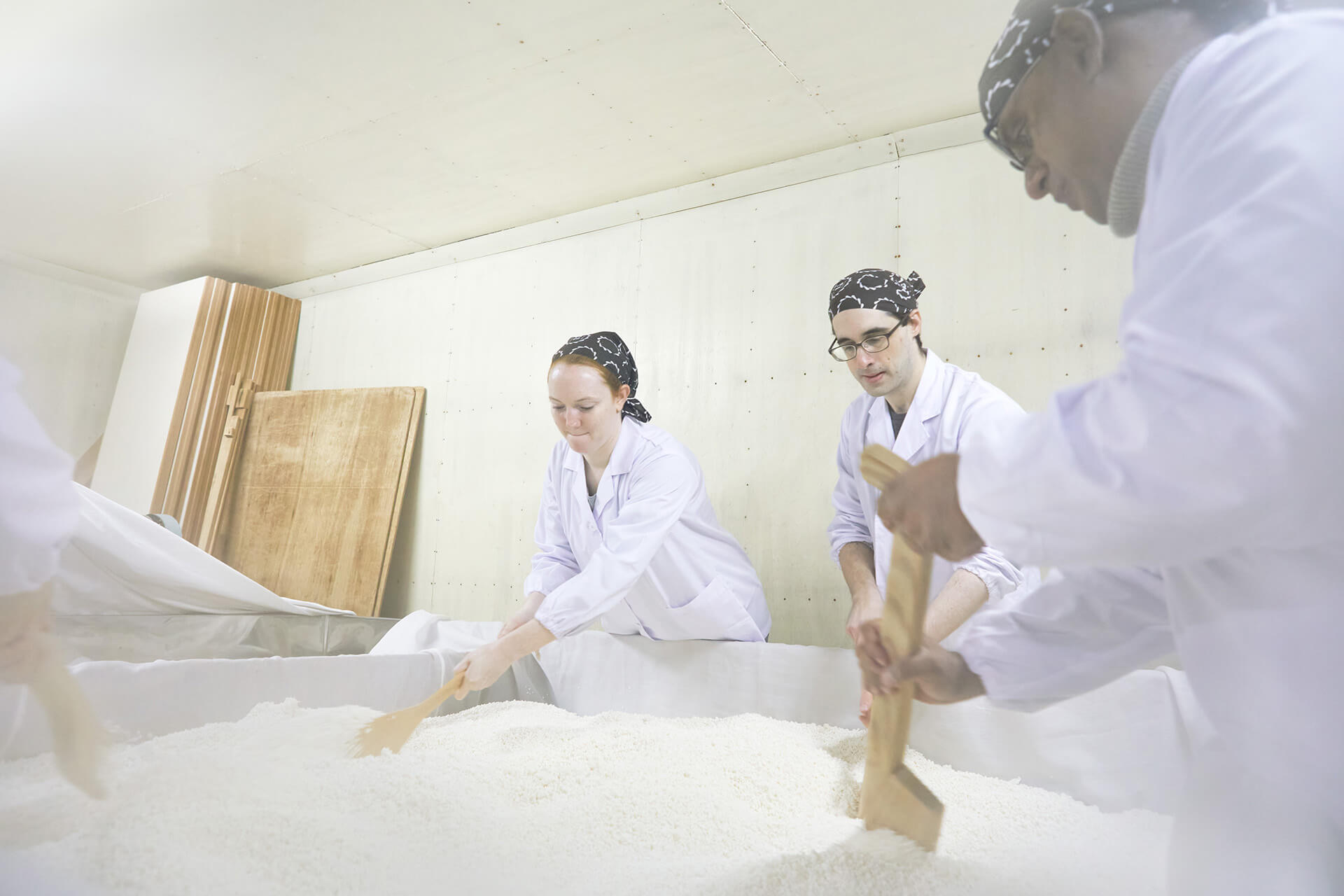 SATURDAY
9:00 a.m.
Brewing Sake as a Sake Brewer
Under the guidance of the owner, you'll take part in the various aspects of the brewing process, from steaming and cooling rice, making koji (rice with the mold that is the heart of the fermentation process), making yeast, preparing the mash, and more. The sake you make will one day be sold to the brewery's customers, so we ask that you give it your full concentration.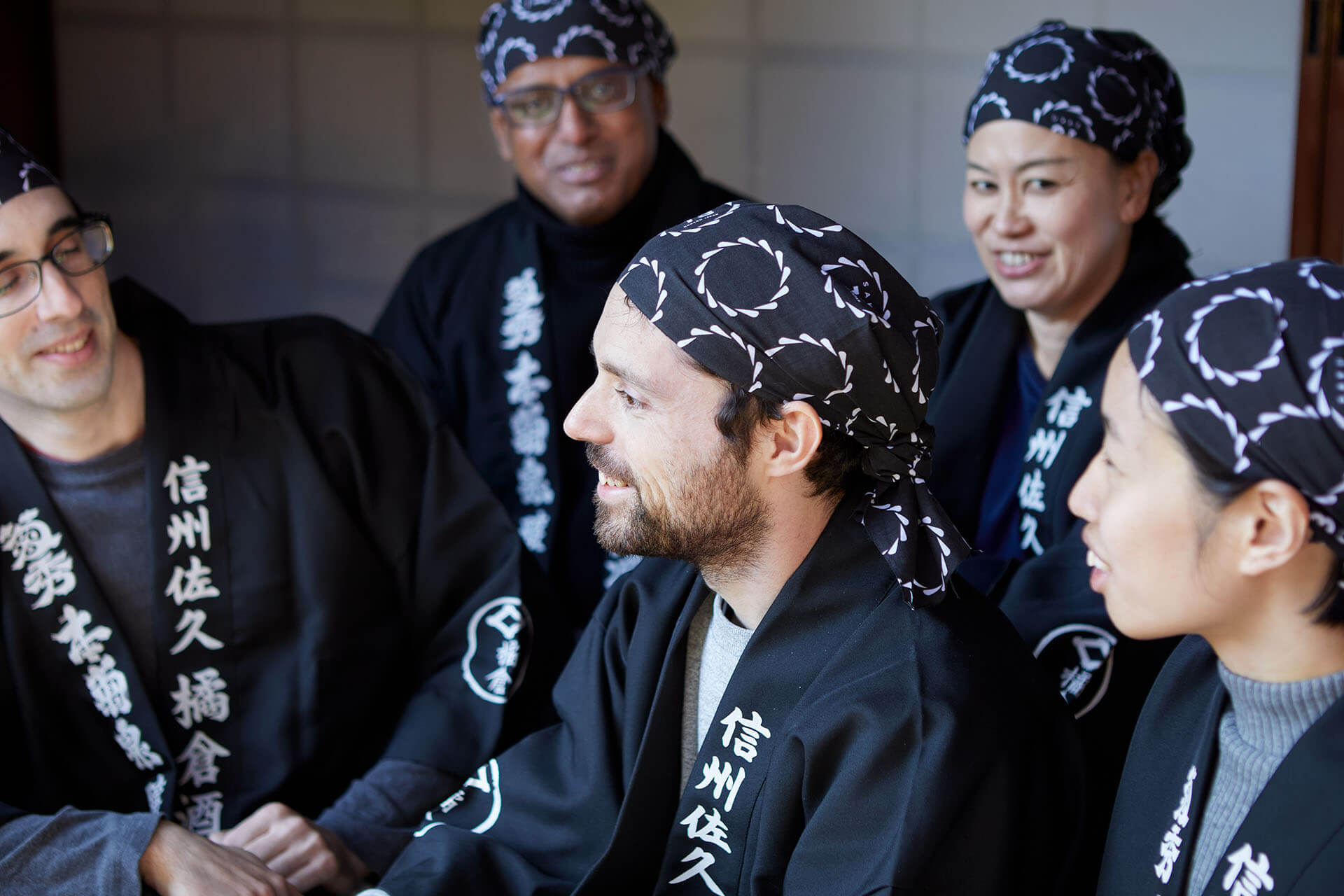 SATURDAY
10:15 a.m.
Take A Short Rest and Relax with Your Fellow Brewers
After completing a the first set of your duties, you'll have a chance to relax for a bit. It's a great chance to chat with your fellow sake brewers and exchange thoughts on sake and the brewing process.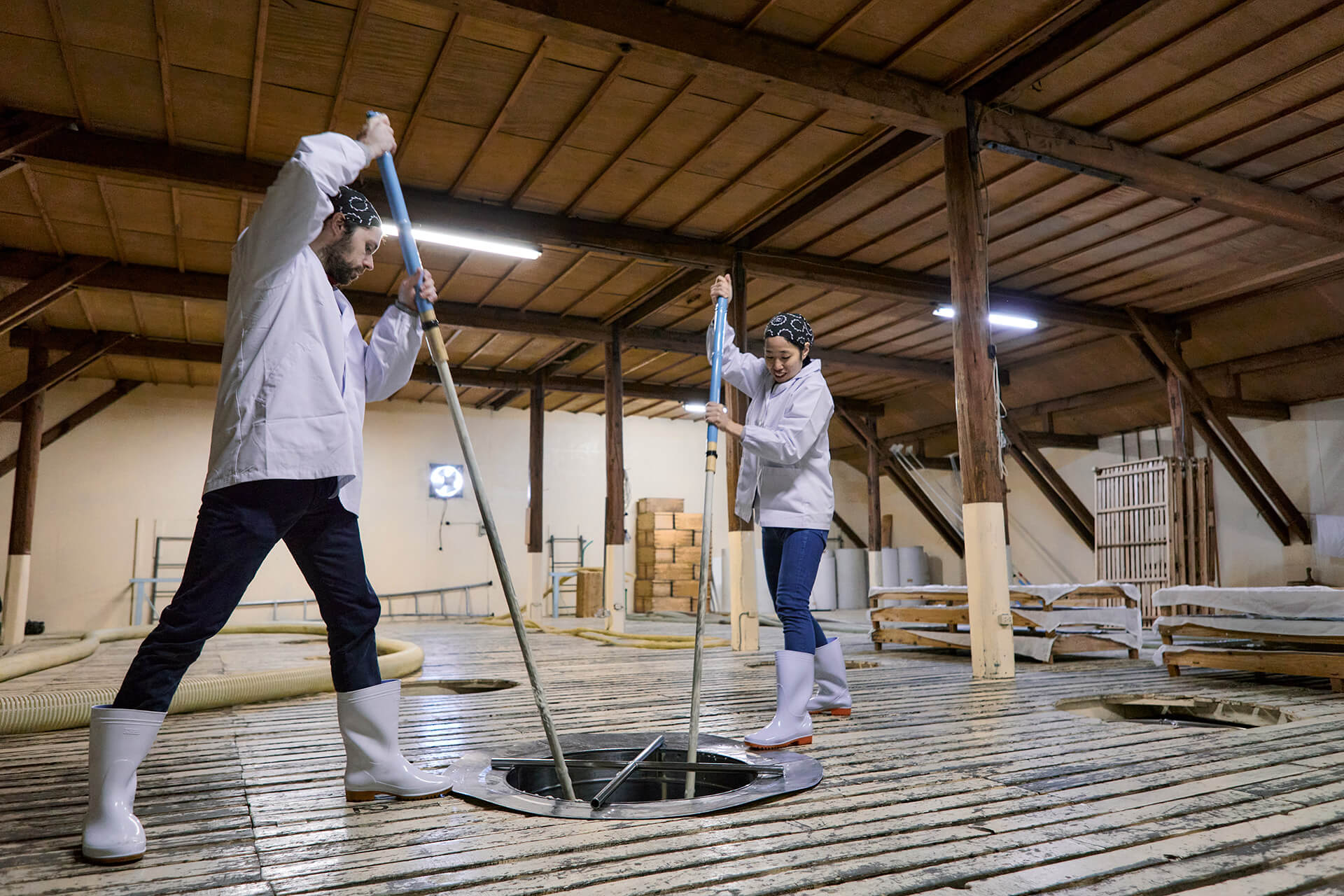 SATURDAY
10:45 a.m.
The Next Phase of the Sake Brewing Process
It's time to get back to work. Under the watch of the owner, you'll mix the mash, choose koji, scrape sake lees, tidy up the brewery, and prepare bottles of sake for shipping and more.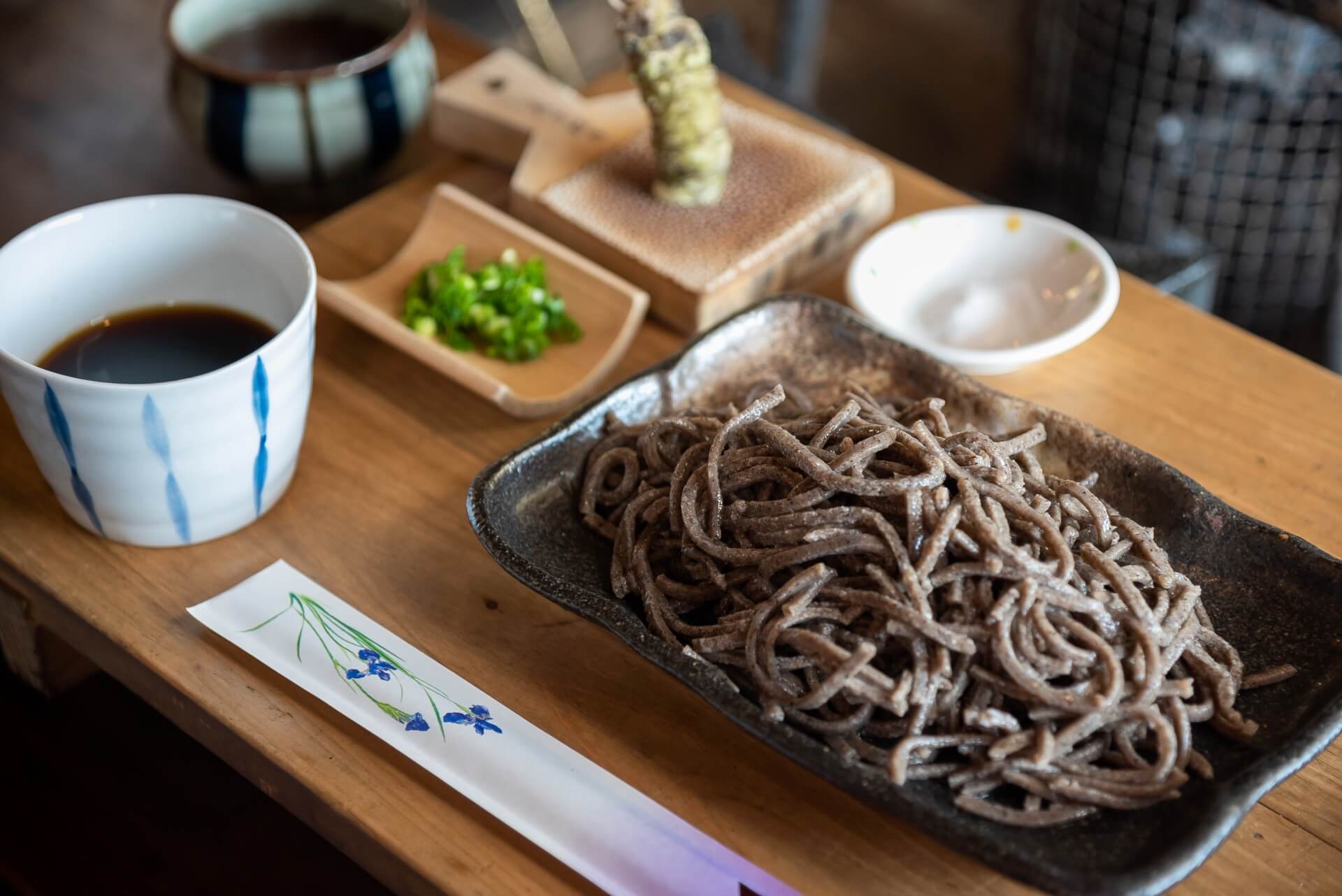 SATURDAY
12:00 p.m.
After a Morning of Brewing Sake,Head to Town for a Hearty Lunch
By the you're finished with your morning activities, you're sure to have worked up an appetite. For lunch, you'll be free to head to town on your own or with friends to discover more of the tasty dishes the Saku region has to offer. Pick from any of the KURABITO FRIENDLY eateries and enjoy sake and local delicacies.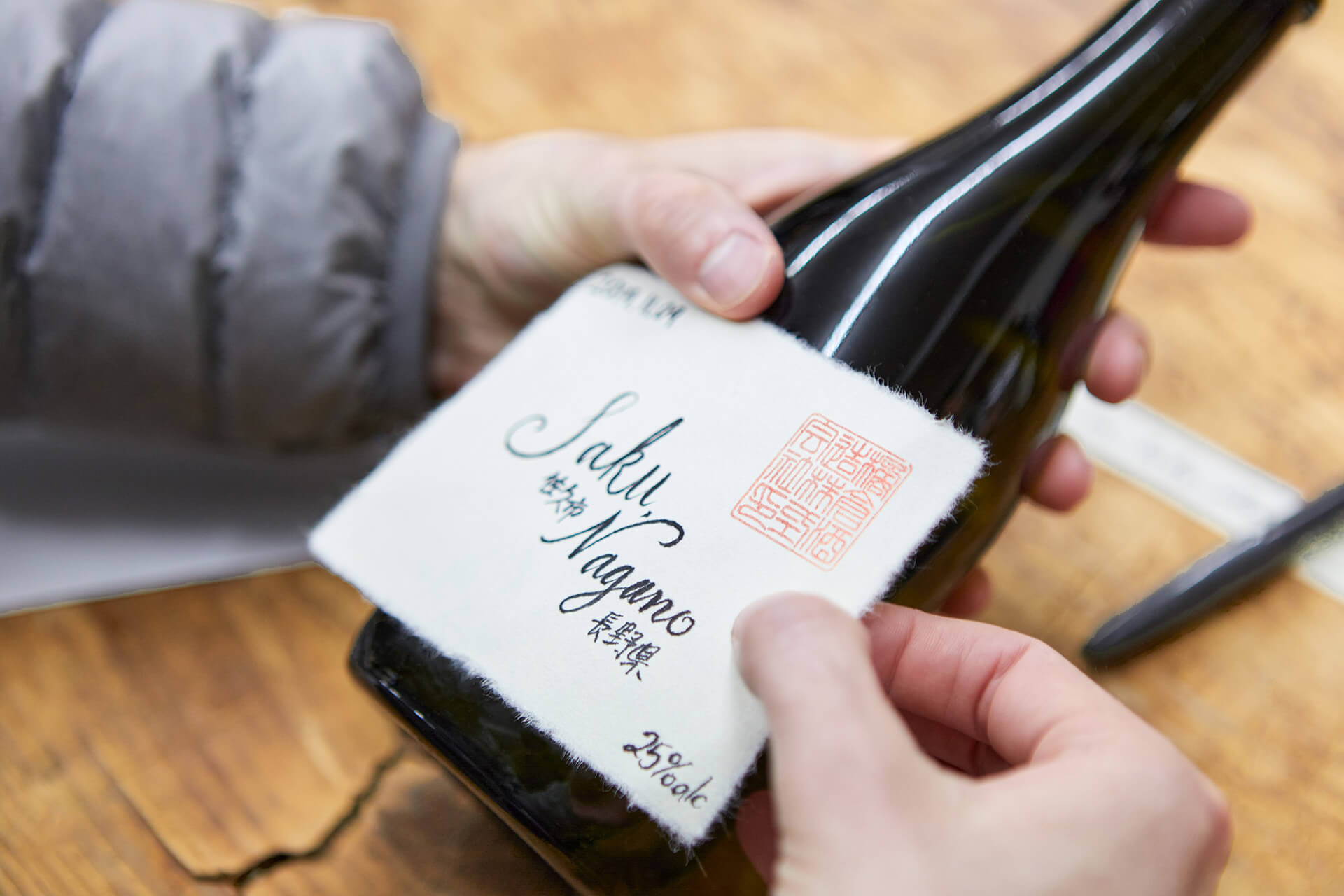 SATURDAY
1:30 p.m.
Design a Sake Label of Your Very Own
After lunch, you'll take part in a workshop where you can design a sake bottle label that will truly be one-of-a-kind!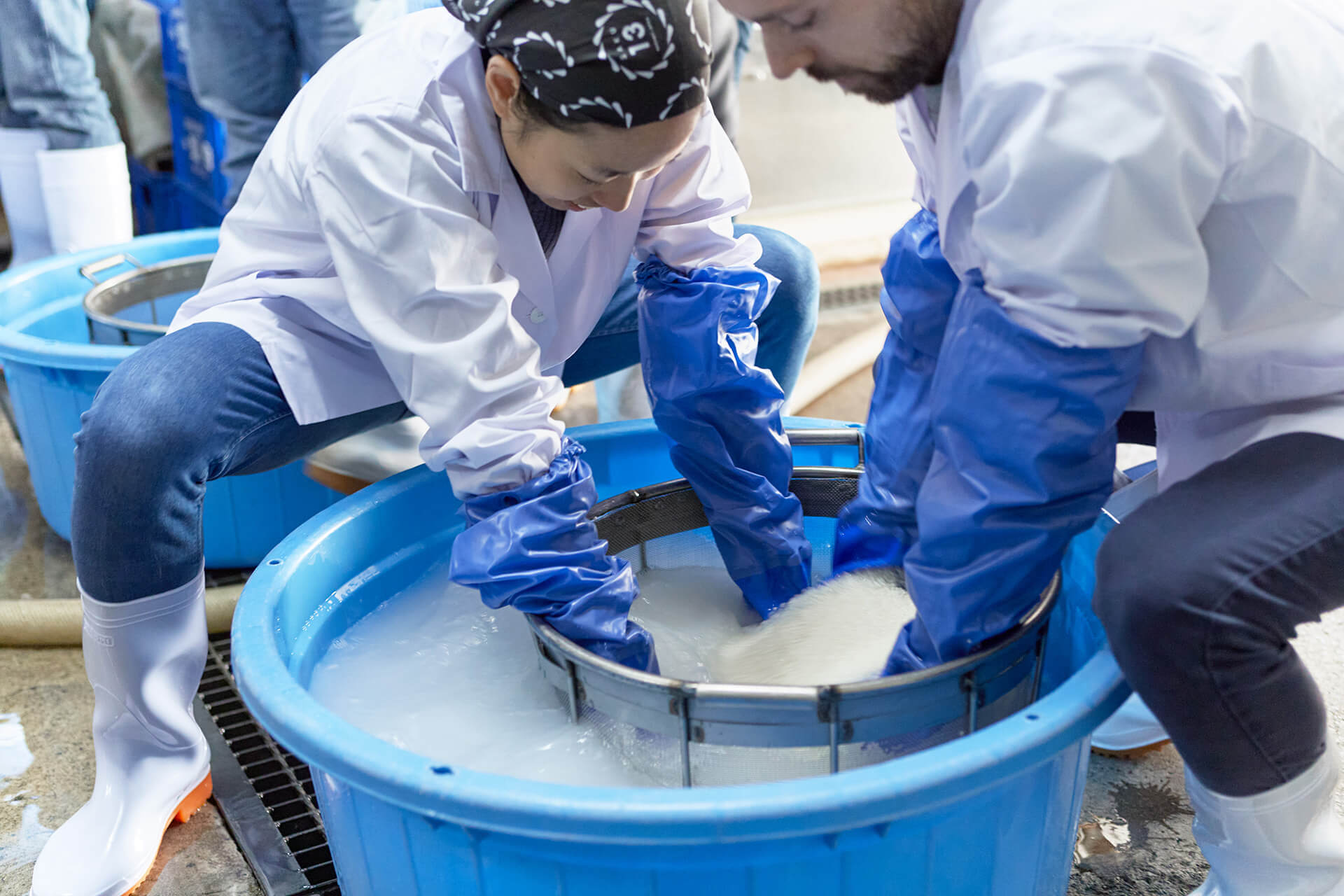 SATURDAY
3:00 p.m.
Washing and Soaking of Rice. A Bridge to Tomorrow
In the afternoon, you'll have the chance to prepare the rice that will be steamed tomorrow morning by washing and soaking it. This is a painstaking process, timed to the second to ensure that the rice meets the perfect conditions for sake brewing. You'll get a true sense for just how deep and demanding the brewing process is.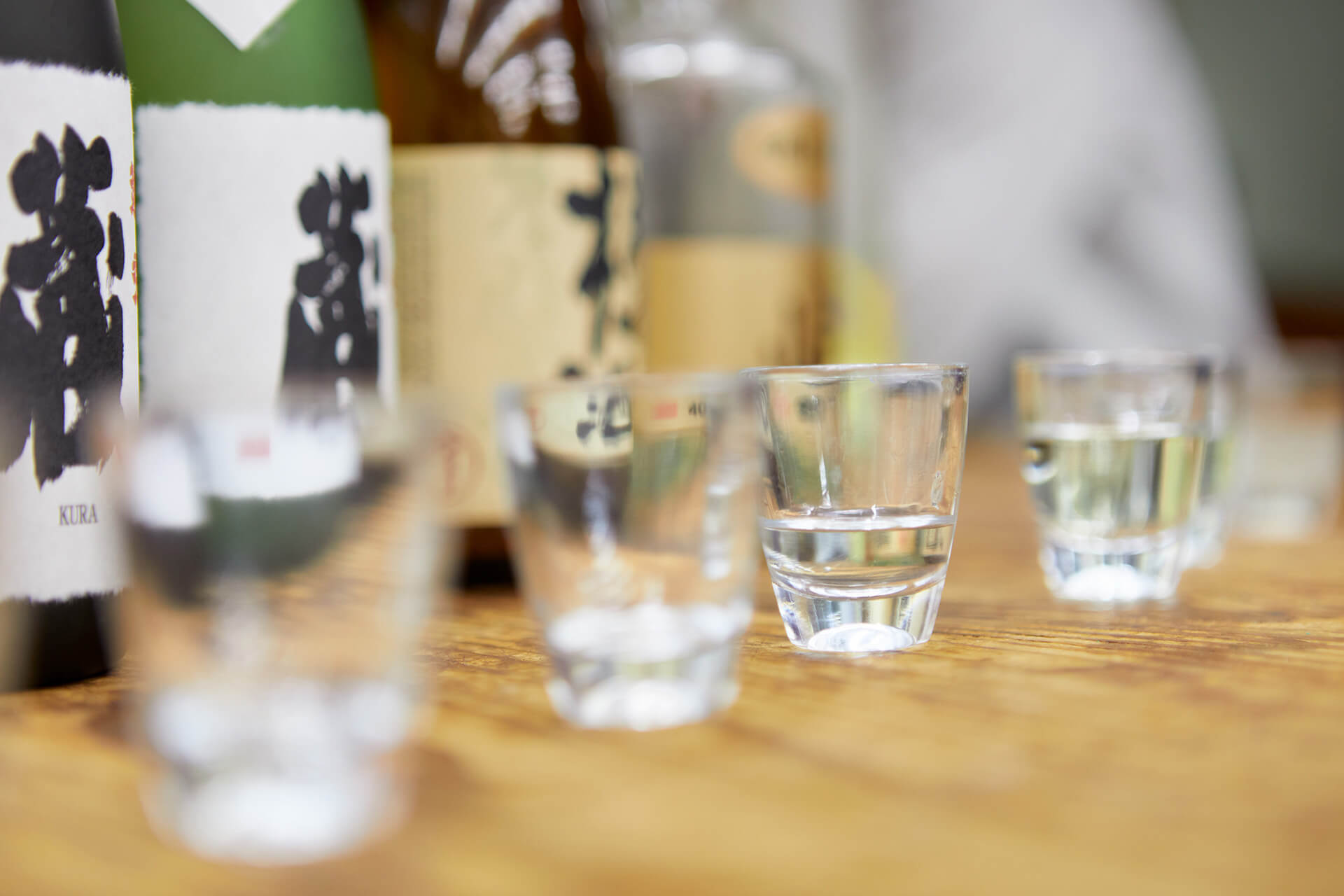 SATURDAY
4:00 p.m.
Appreciate the True Depth of Sake With a Tasting Seminar
Become a sake connoisseur with a comprehensive tasting seminar that only a sake brewery could offer. You'll sample various varieties of sake from Ginjo to Junmai to Honjozo, and taste for yourself the incredible variety of flavors that sake can offer.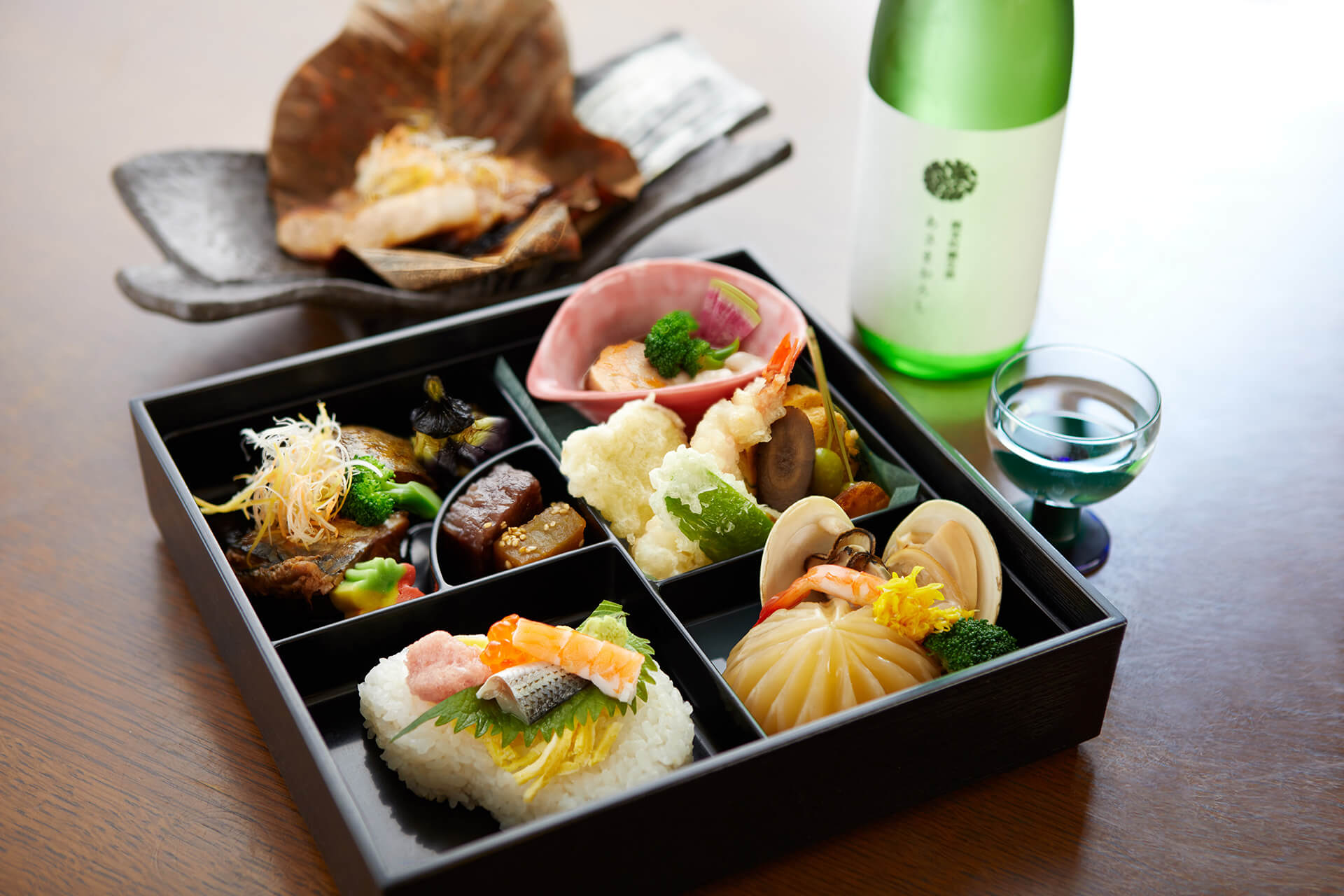 SATURDAY
6:00 p.m.
Enjoy Dinner and Sake Pairing With Your Brewing Companions
For dinner, you'll dine on a meal featuring pairings with some of the finest sake the Saku region has to offer, developed especially for Kurabito Stay. Savor the marriage of exquisitely prepared Japanese cuisine and sake meticulously brewed through time-honored techniques.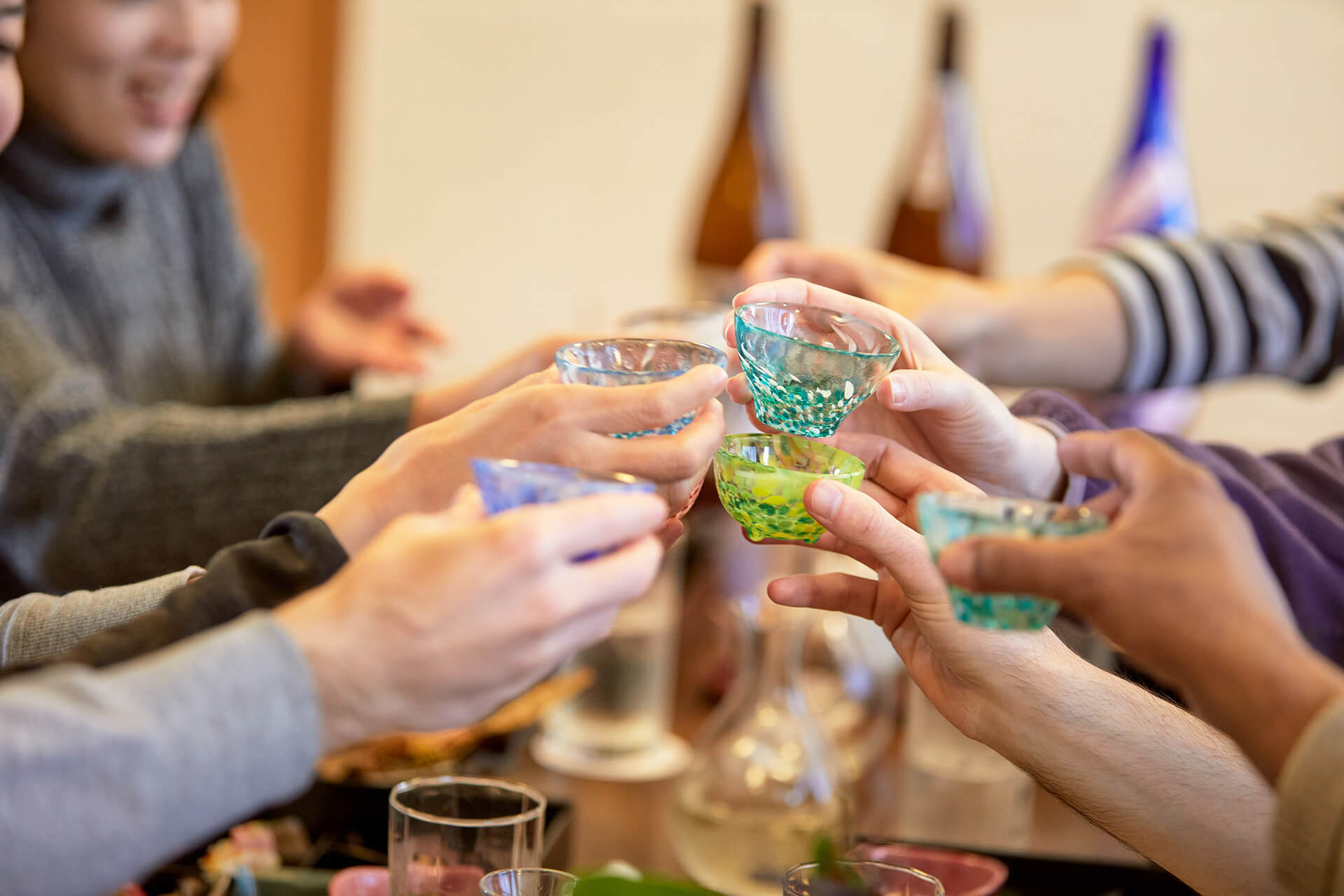 SATURDAY
8:00 p.m.
Good Food, Good Sake, Good Company Savor Your Time in Saku to the Fullest
As the night goes on, you'll have the opportunity to share conversation and laughter with your fellow sake brewers in a relaxing environment as you enjoy the pairing of Saku's delicious sake and culinary delights. Savor the tastes and the time to the fullest, and you're sure to form bonds of friendship and memories to last a lifetime.
DAY 3
SUNDAY
7:00 a.m.
Say Rise and Shine to Your Sake Friends and Enjoy Breakfast Together
After a night of sharing good food, good sake, and good conversation together, you're sure to see your fellow brewers in a new light when you sit around the breakfast table on your final morning. Be sure to fill yourself up—there's still work to be done at the brewery!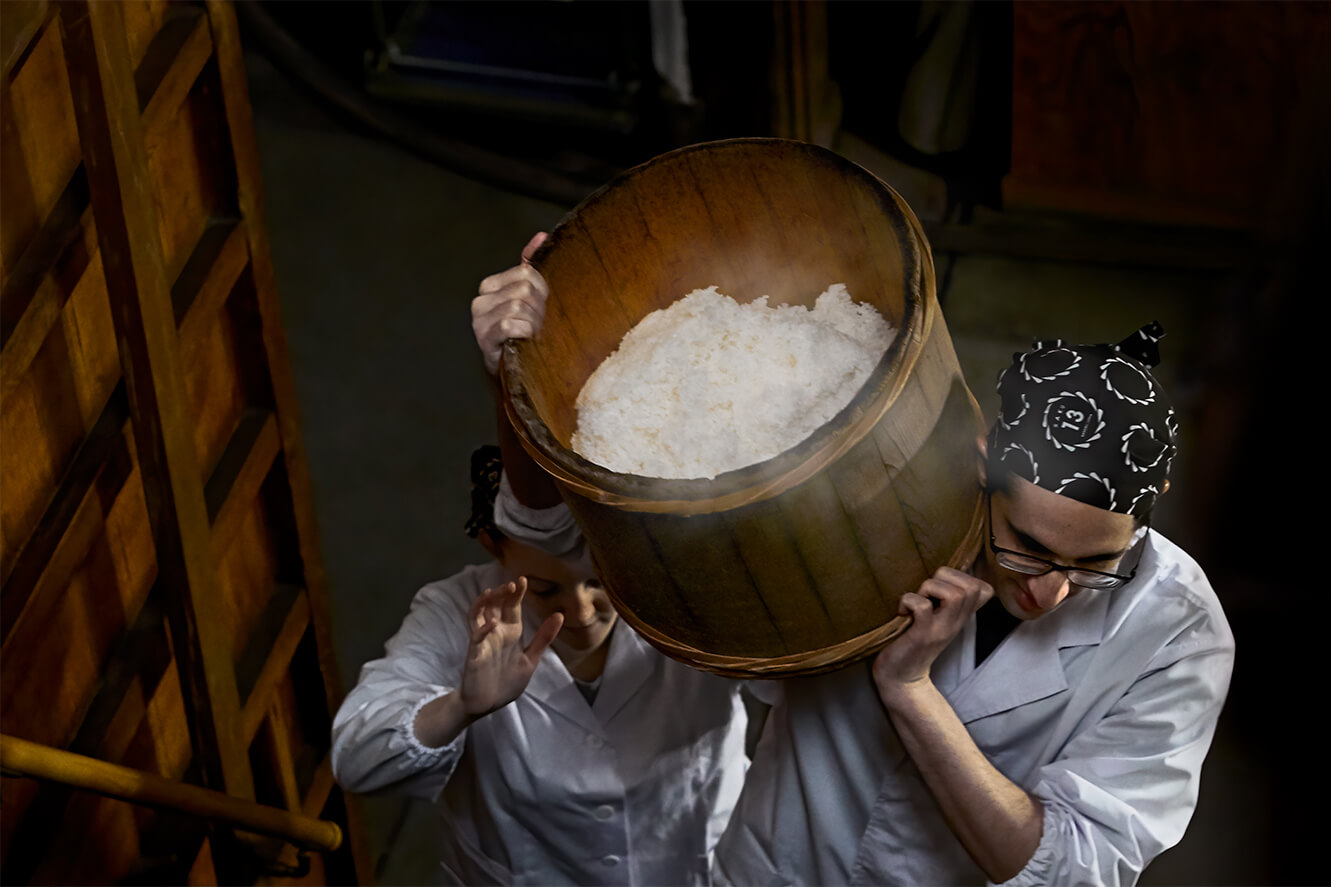 SUNDAY
8:00 a.m.
Day Two of Your Life as a Sake Brewer
Step into the brewery on Sunday, and marvel at how familiar the air and the aroma feel after just one day. The second day of your life as a brewer is about to begin.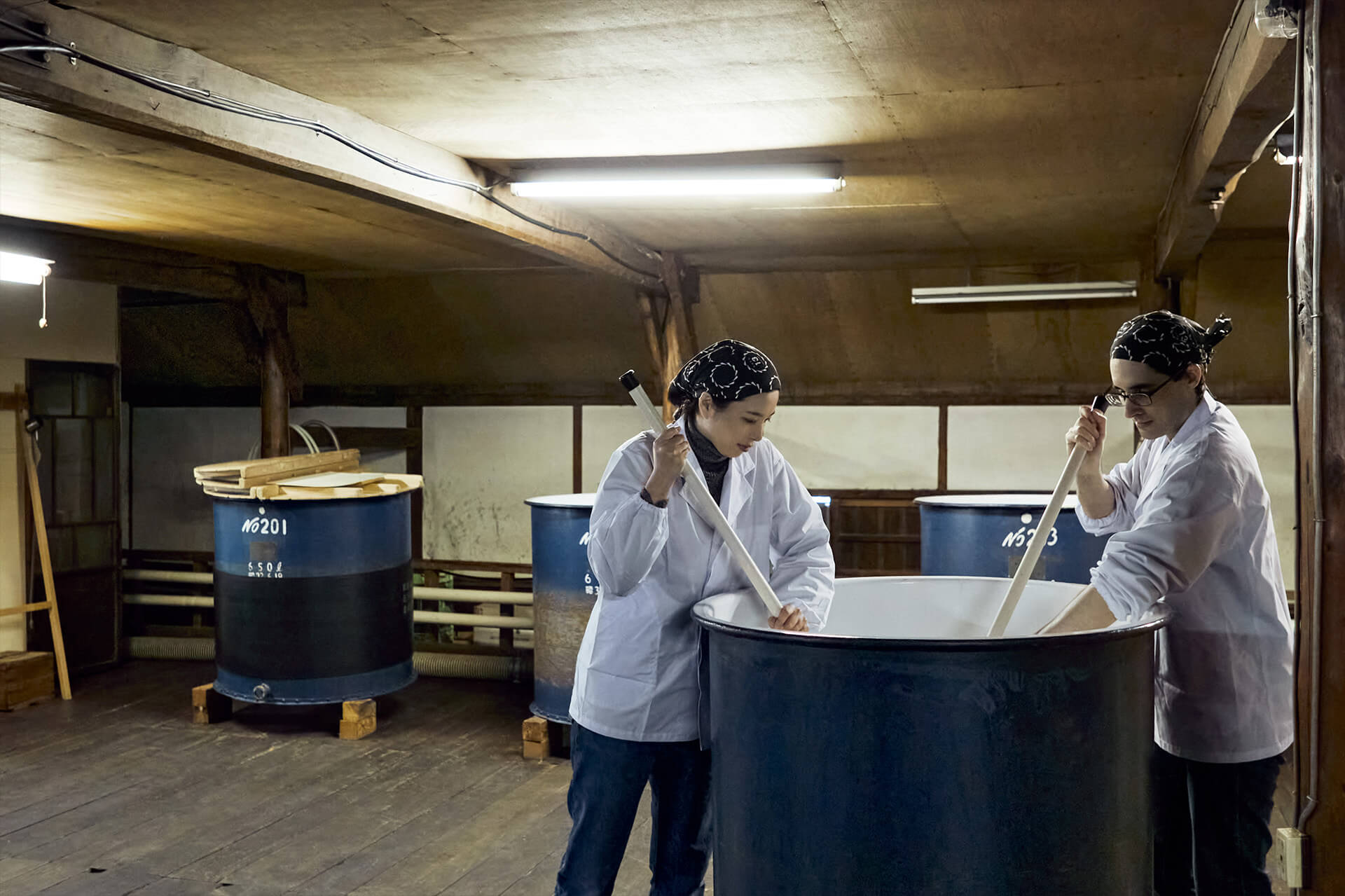 SUNDAY
9:00 a.m.
Brew with the Confidence of A Veteran Brewer
Begin your day's work, and you'll be surprised at how much your tasks feel like second nature as compared to yesterday. Give it your best effort, and you're sure to develop an emotional attachment to the sake you're helping to create.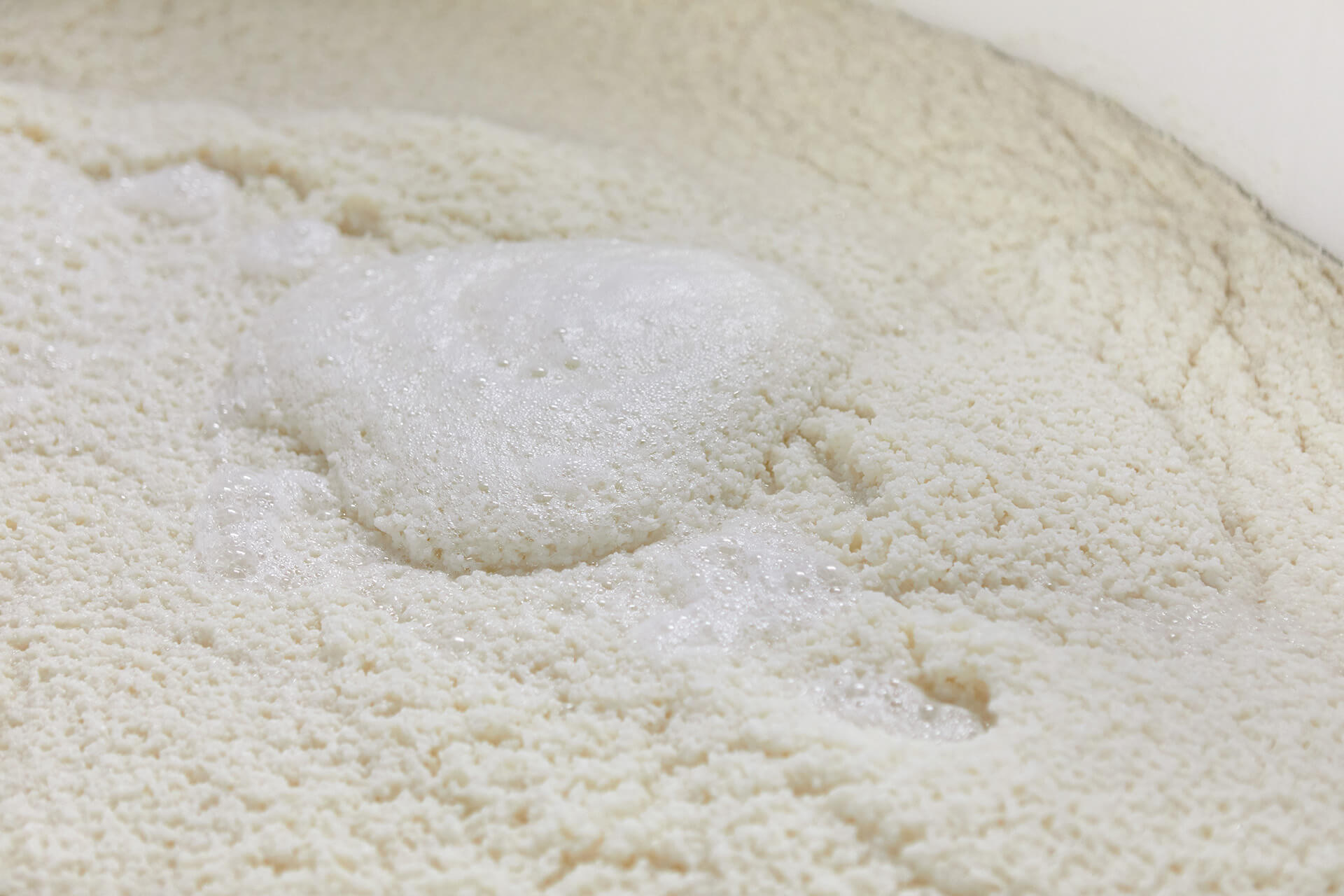 SUNDAY
11:30 a.m.
Finish Your Tasks and Take One Last Look at Your Sake
Just before noon, you'll finish up your final tasks as a sake brewer. Take one last chance to inspect your handiwork—with the care and love you put into it, it's sure to turn into delicious sake one day.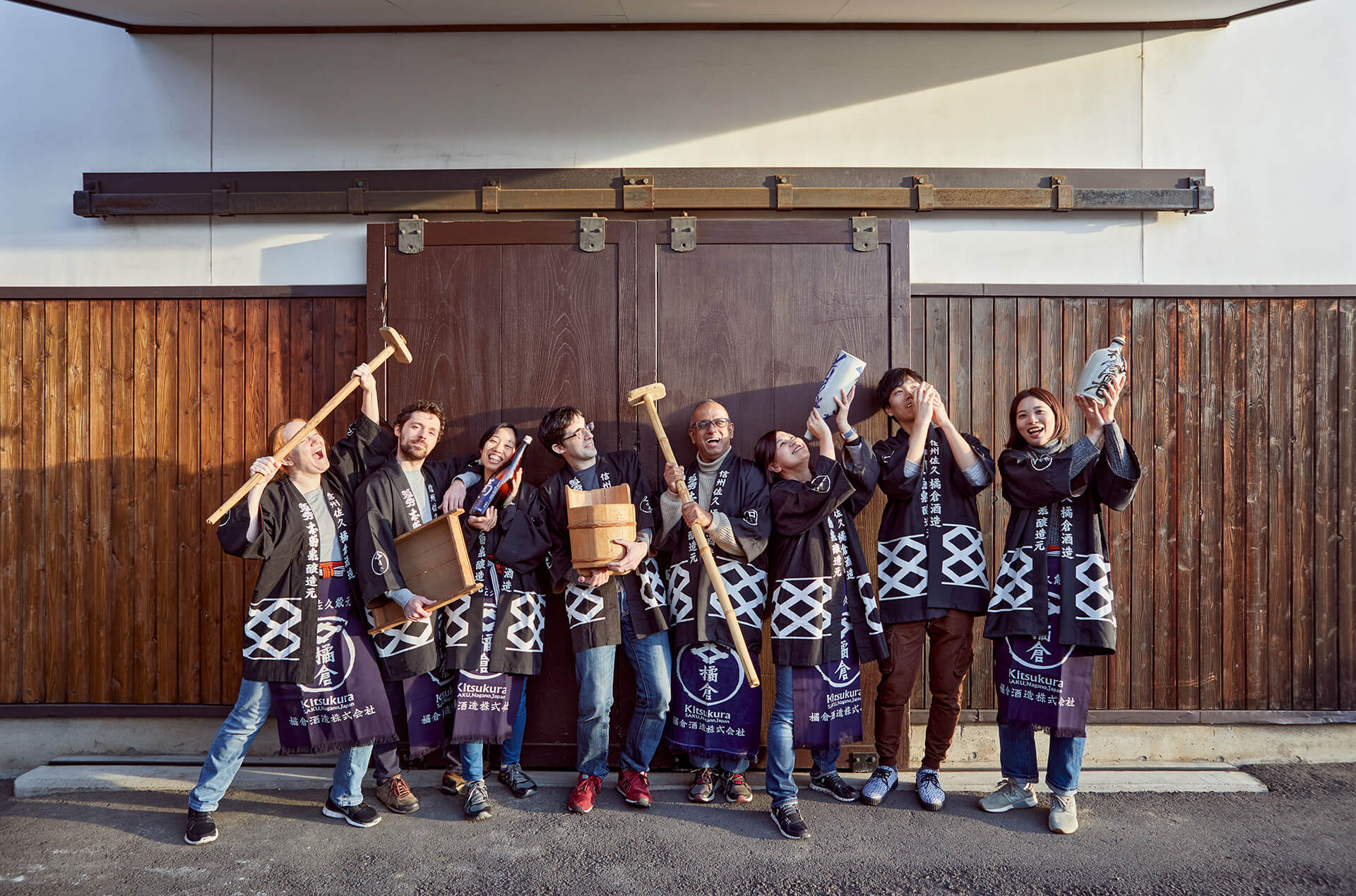 SUNDAY
12:00 p.m.
Receive a Certificate Recognizing Your Accomplishments as a Brewer
When you finish your two days of training, you'll be awarded a certificate officially recognizing you as a member of Kurabito Stay's brewing team. Finally, you'll take a group photo with your fellow brewing experience participants, and the 3-day, 2-night program will come to a close.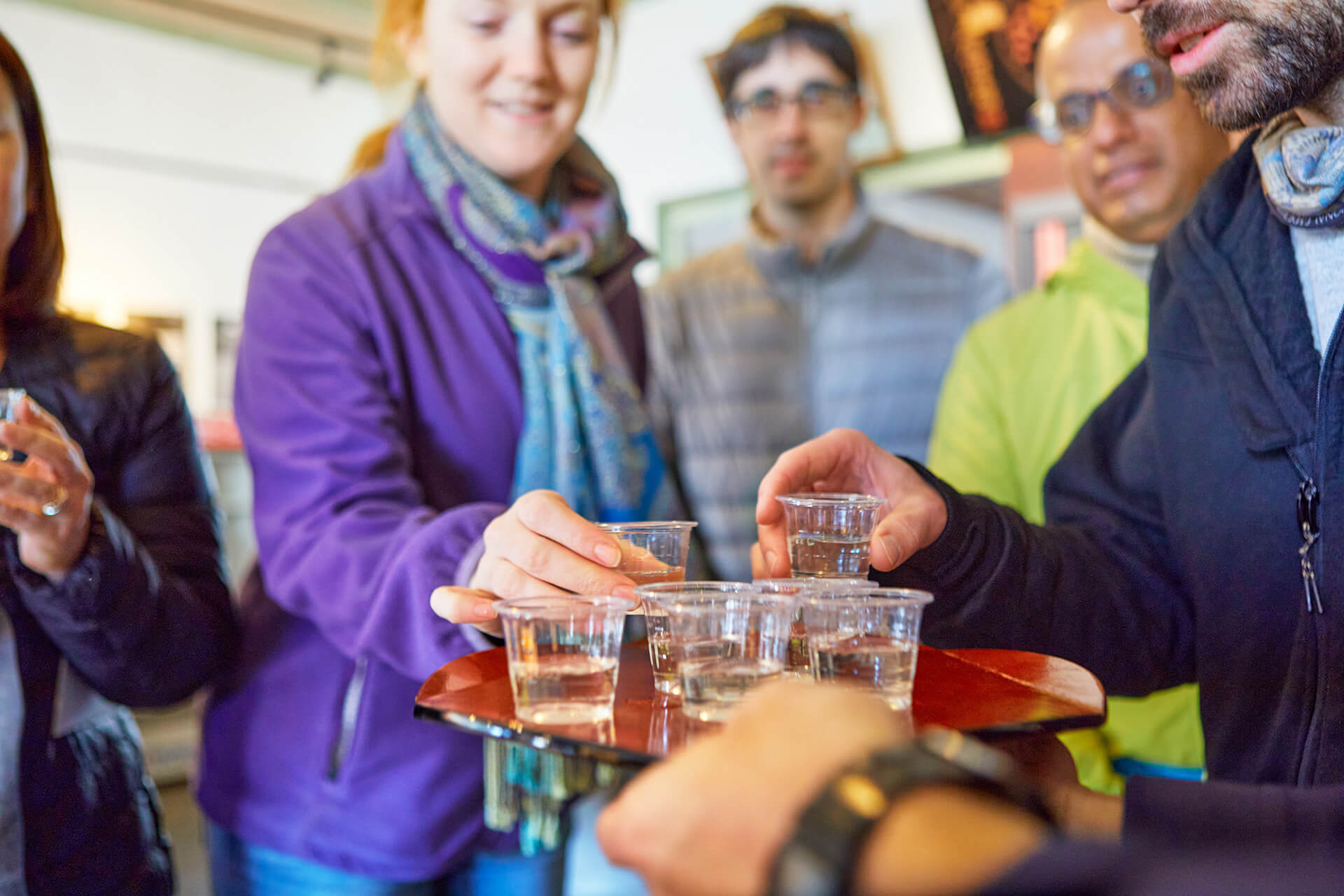 SUNDAY
12:30 p.m.-
Enjoy Brewery Tours and Other Experiences Only Found in Saku
There's still plenty to do after you check out. Join a workshop and learn to make soba noodles or sushi, tour the numerous sake breweries in the Saku region, all while enjoying the beautiful natural suroundings. Kurabito Stay offers a host of activities catering to our guests' interests.