BUILDING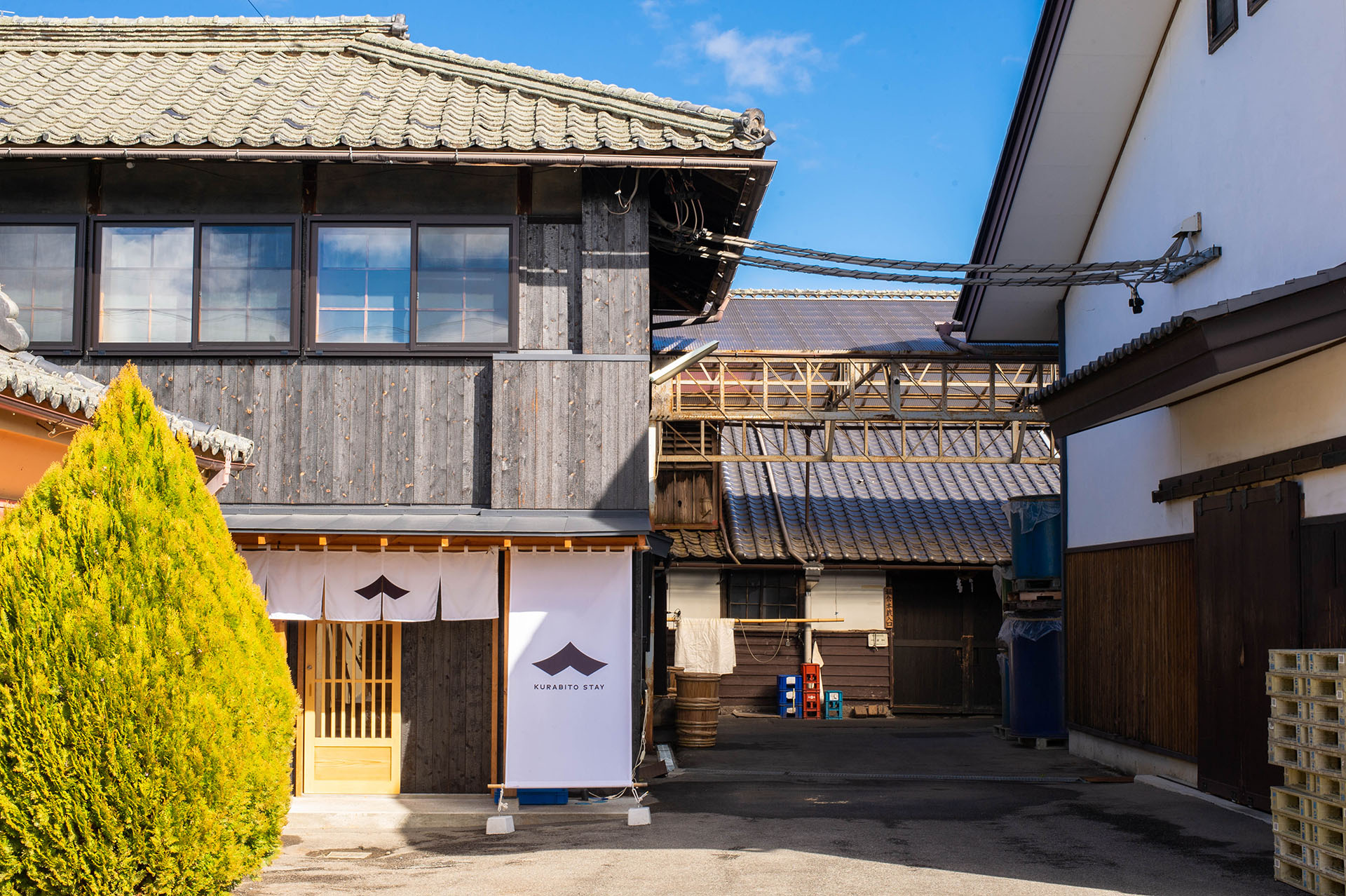 IN THE SAKE BREWERY
LOCATED IN AN ACTIVE SAKE BREWERY
KURABITO STAY is located within Kitsukura Shuzo, a sake brewery in Nagano Prefecture's Saku region boasting over 300 years of history. Immerse yourself in the enchanting atmosphere of a brewery where sake is made to the present day.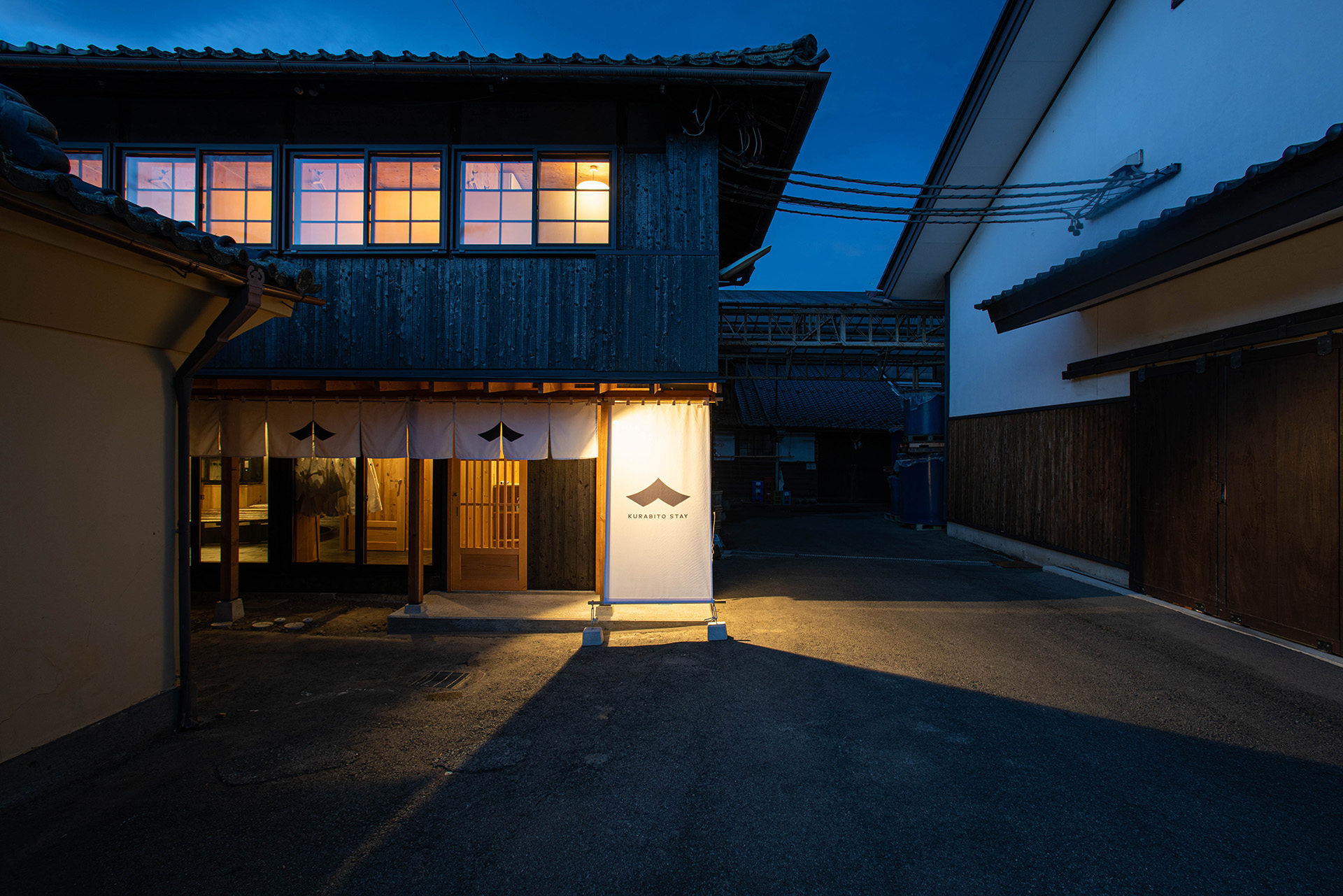 HISTORIC BUILDING
HISTORIC ARCHITECTURE GIVEN NEW LIFE
Spend the night in surroundings that once housed brewers themselves. The century-old building has been given new life while preserving in full its traditional charm.
FIRST FLOOR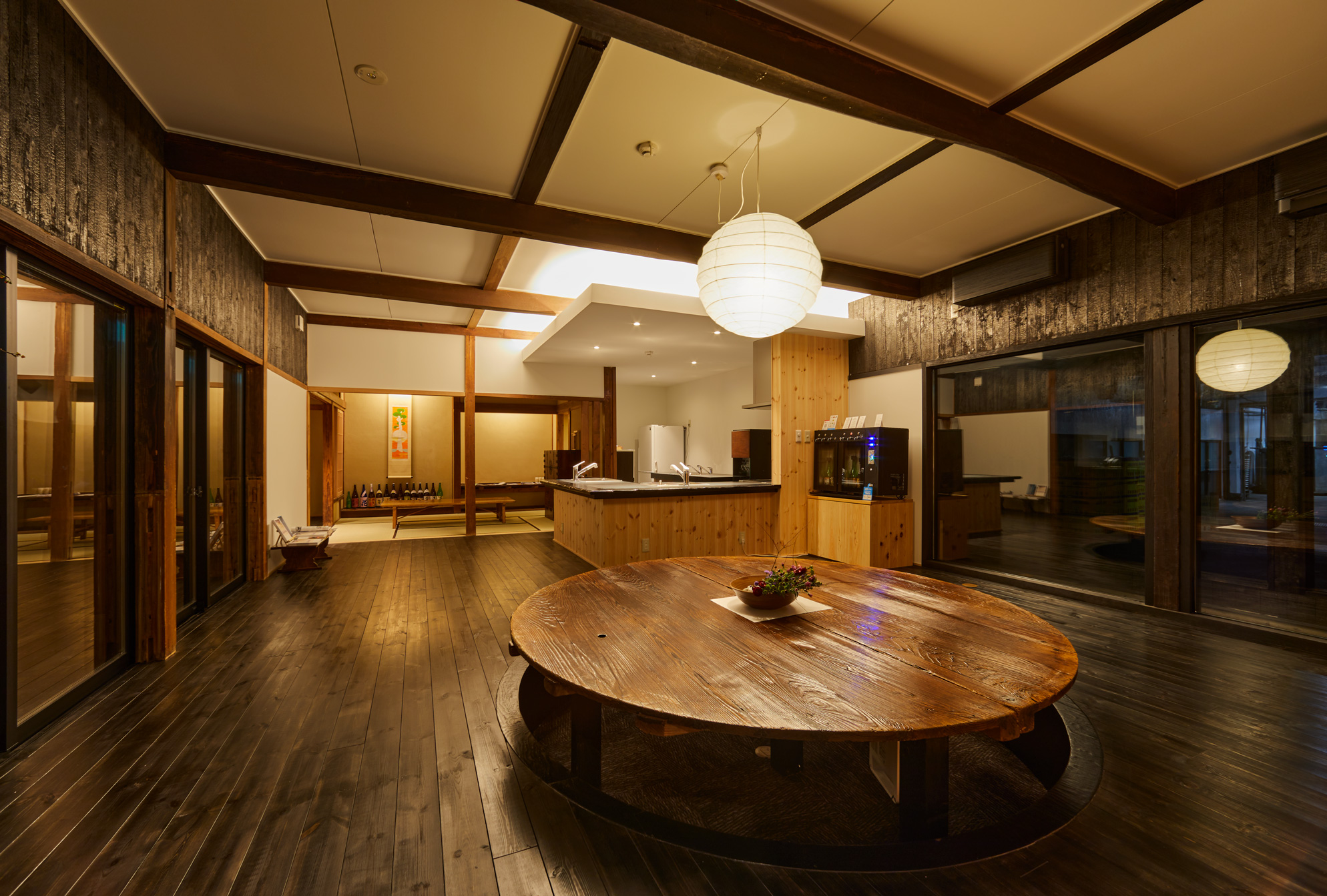 LOUNGE
REST YOUR BODY AND MIND
KURABITO STAY's lounge is set in the former brewers' break room. Sit around a table fashioned from a wooden sake tank lid and enjoy breakfast, listen to sake lectures, or just relax and chat with your fellow brewers-in-training during your spare time.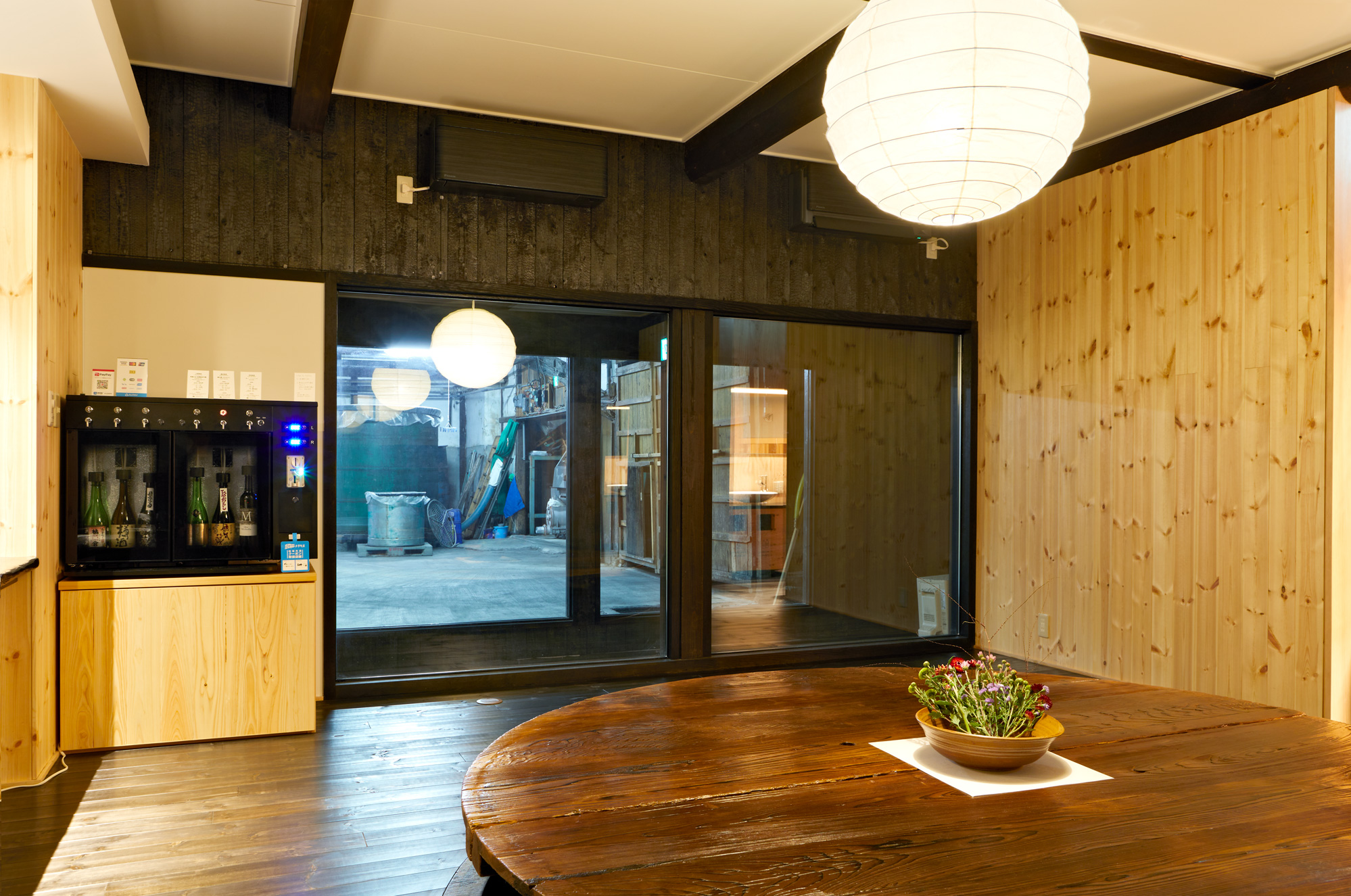 KURA VIEW
ONE WITH THE BREWERY
The building, which used to be directly connected to inside of the brewery, is now separated by glass, but you can still see the sacred atmosphere of the building from the lounge.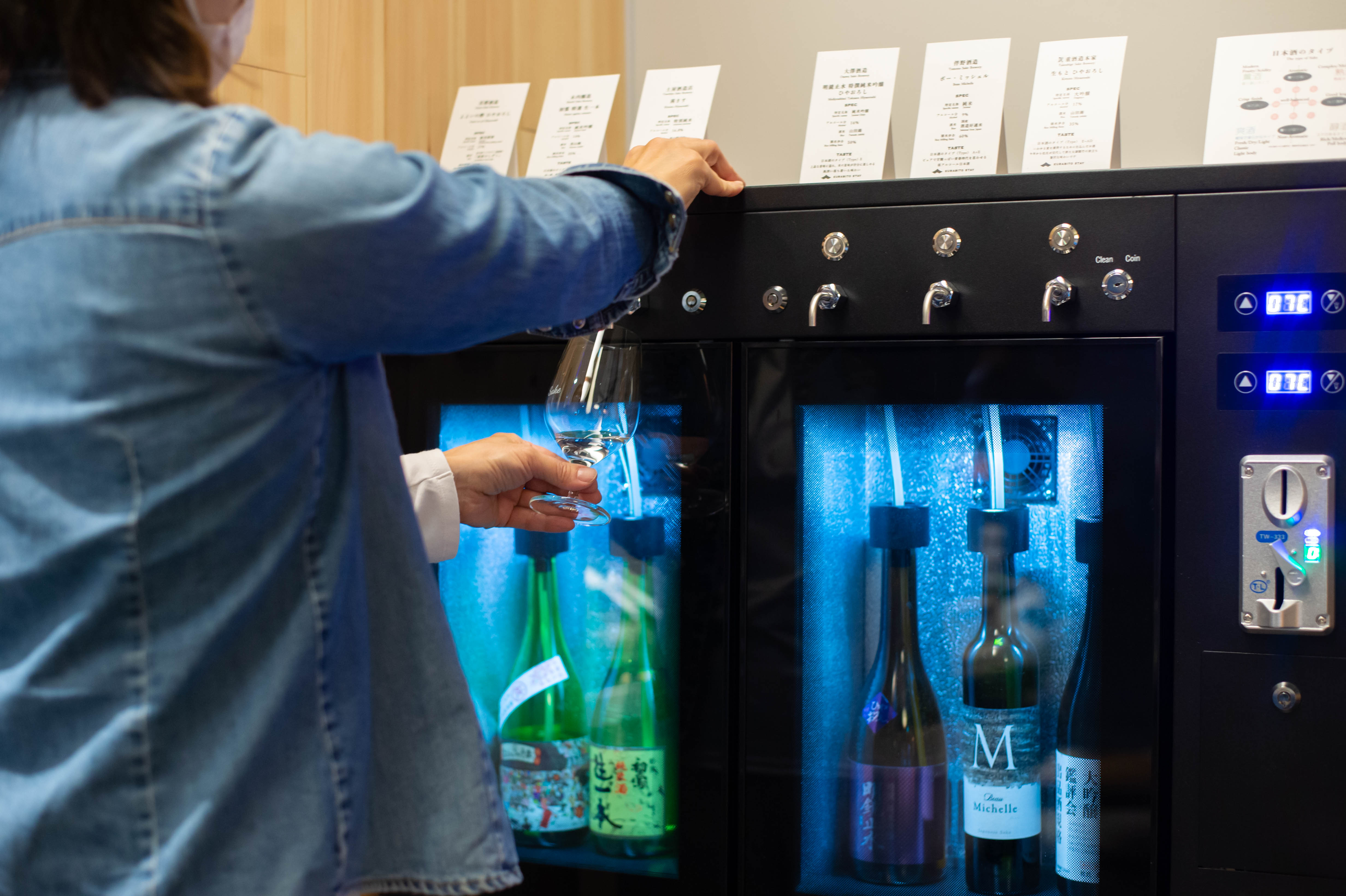 SAKE SERVER
Enjoy delicious sake from the Saku region with this coin-operated sake server.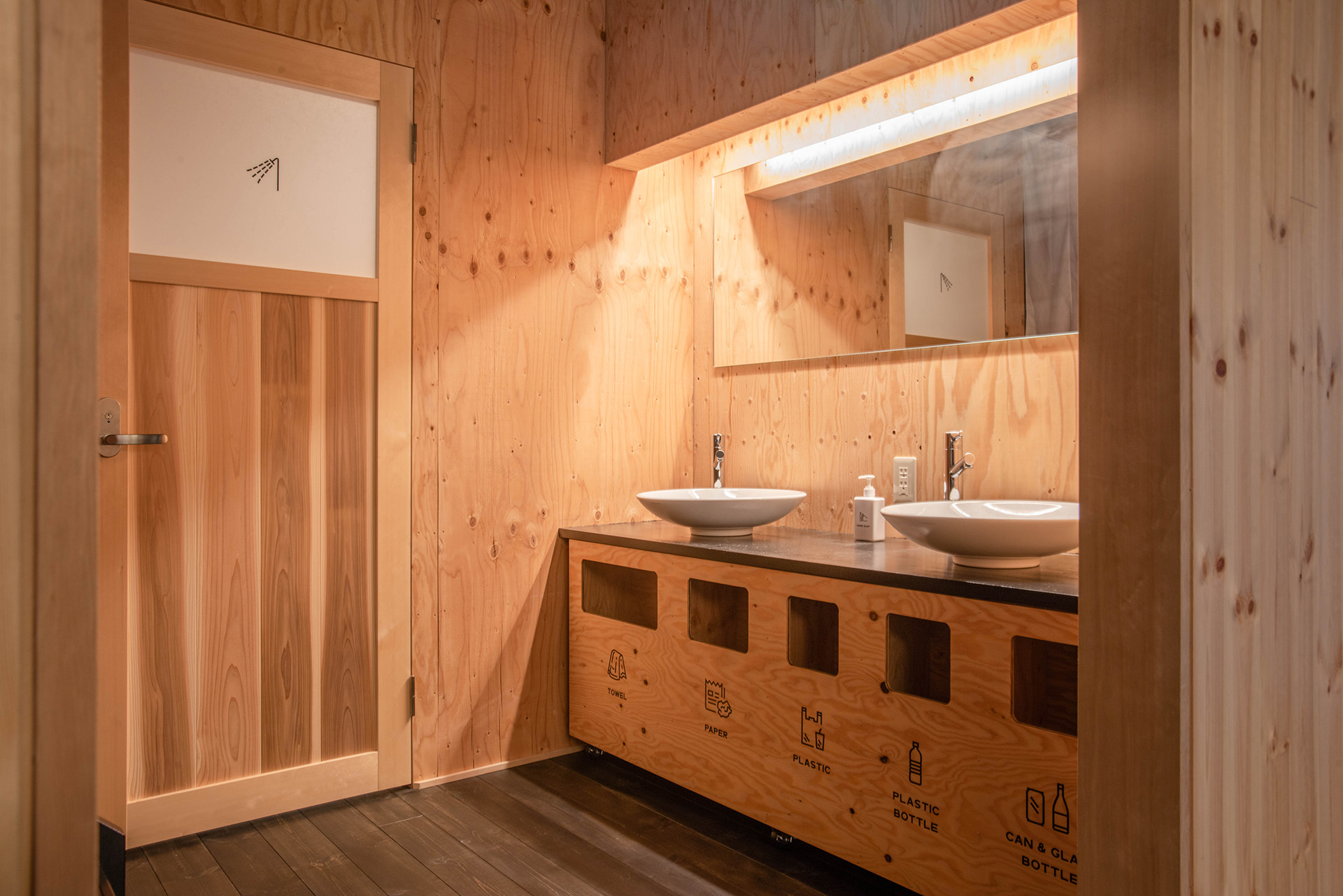 WASHROOM
We have prepared a variety of amenities for your comfort and convenience.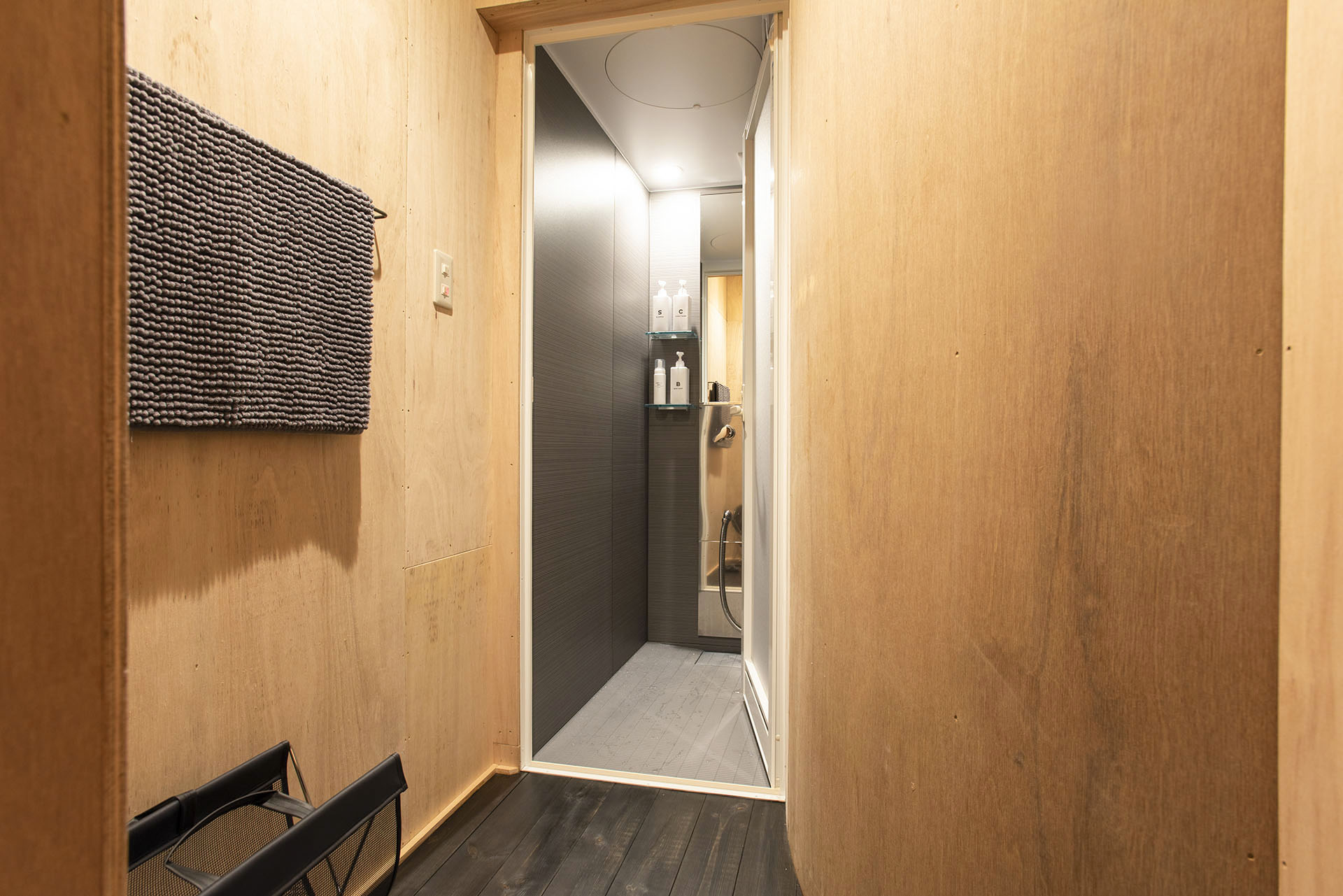 SHOWER ROOM
Two shower rooms (one for men and women, one for women only) are available for your use.
SECOND FLOOR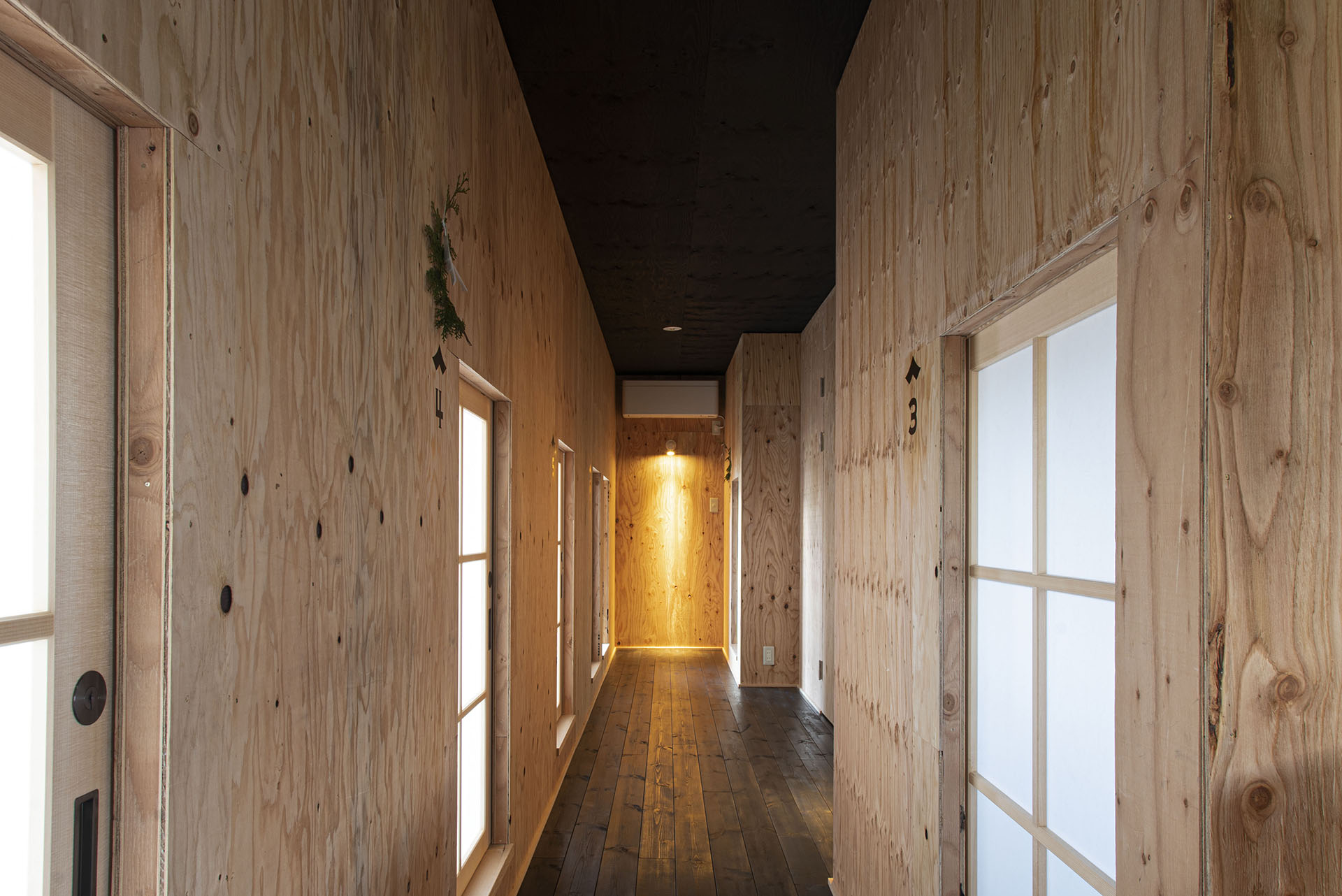 KURABITO'S BEDROOM
BREWERS' BEDROOMS
The spacious second-floor area that once served as a communal bedroom for brewers has been renovated into individual, lockable rooms for your safety and comfort. The low entryways to each room are modeled after the actual entrances seen at sake breweries.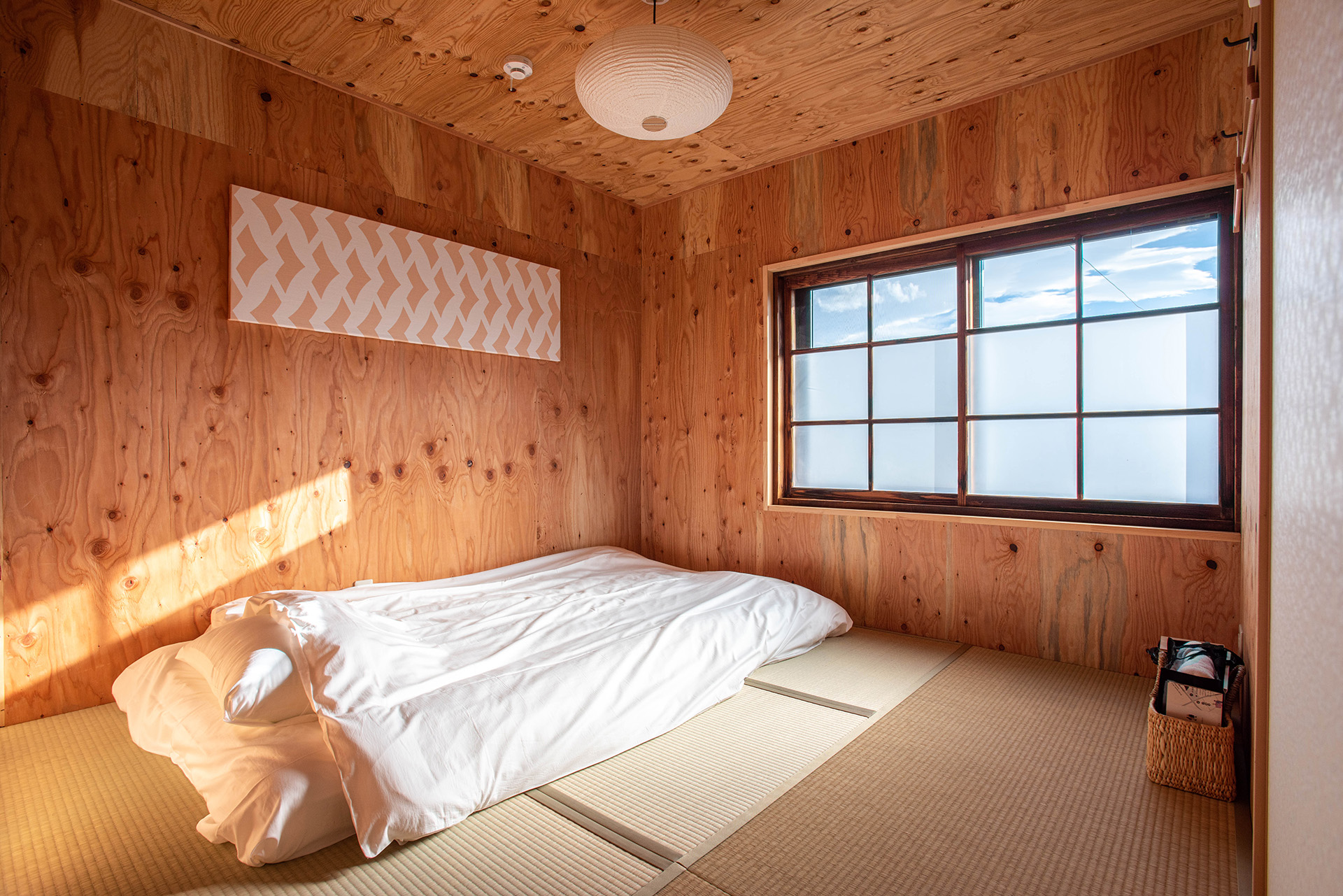 BEDROOM #1 (FOR ONE PERSON)
A simple, elegant Japanese-style bedroom with futons laid upon a tatami straw mat floor. Bedroom #1 is on the spacious side for those looking for some extra legroom.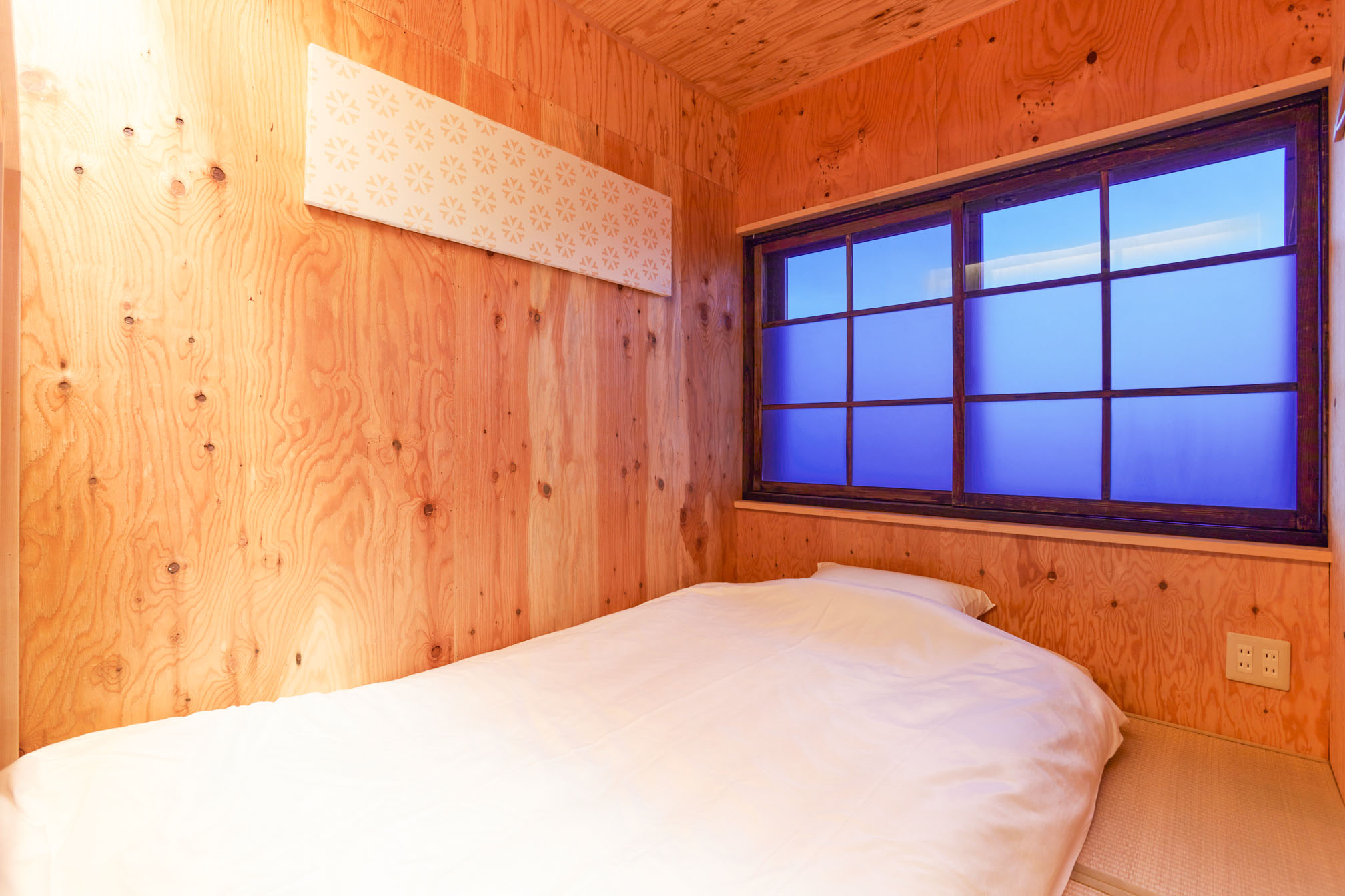 BEDROOM #2 (FOR ONE PERSON)
Duck under the entryway, and you'll find a compact space not unlike a Japanese tea room, where you can relax in tranquil comfort.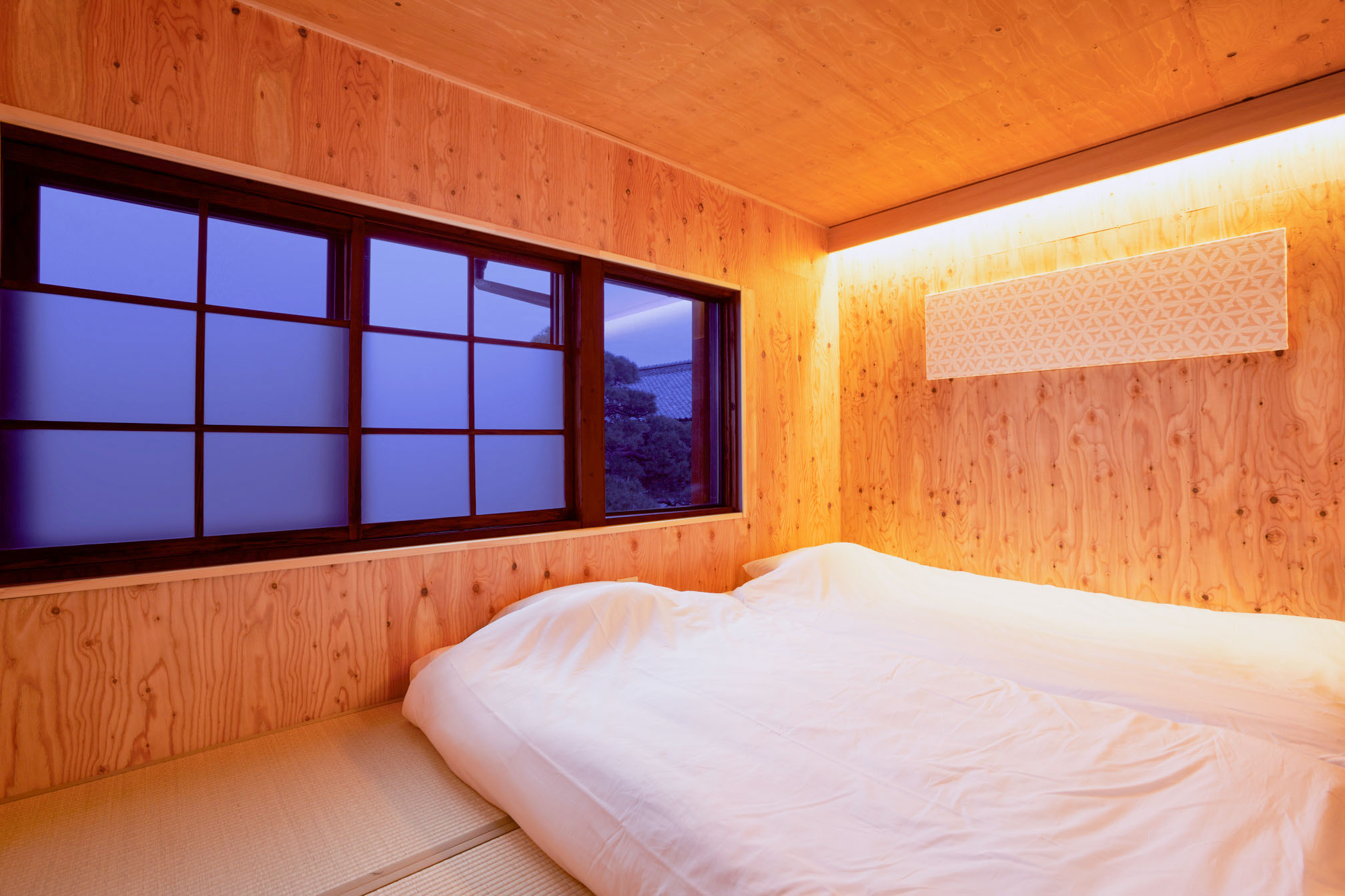 BEDROOM #7 (FOR TWO PERSONS)
Bedrooms #7 and #8 can accommodate parties of two.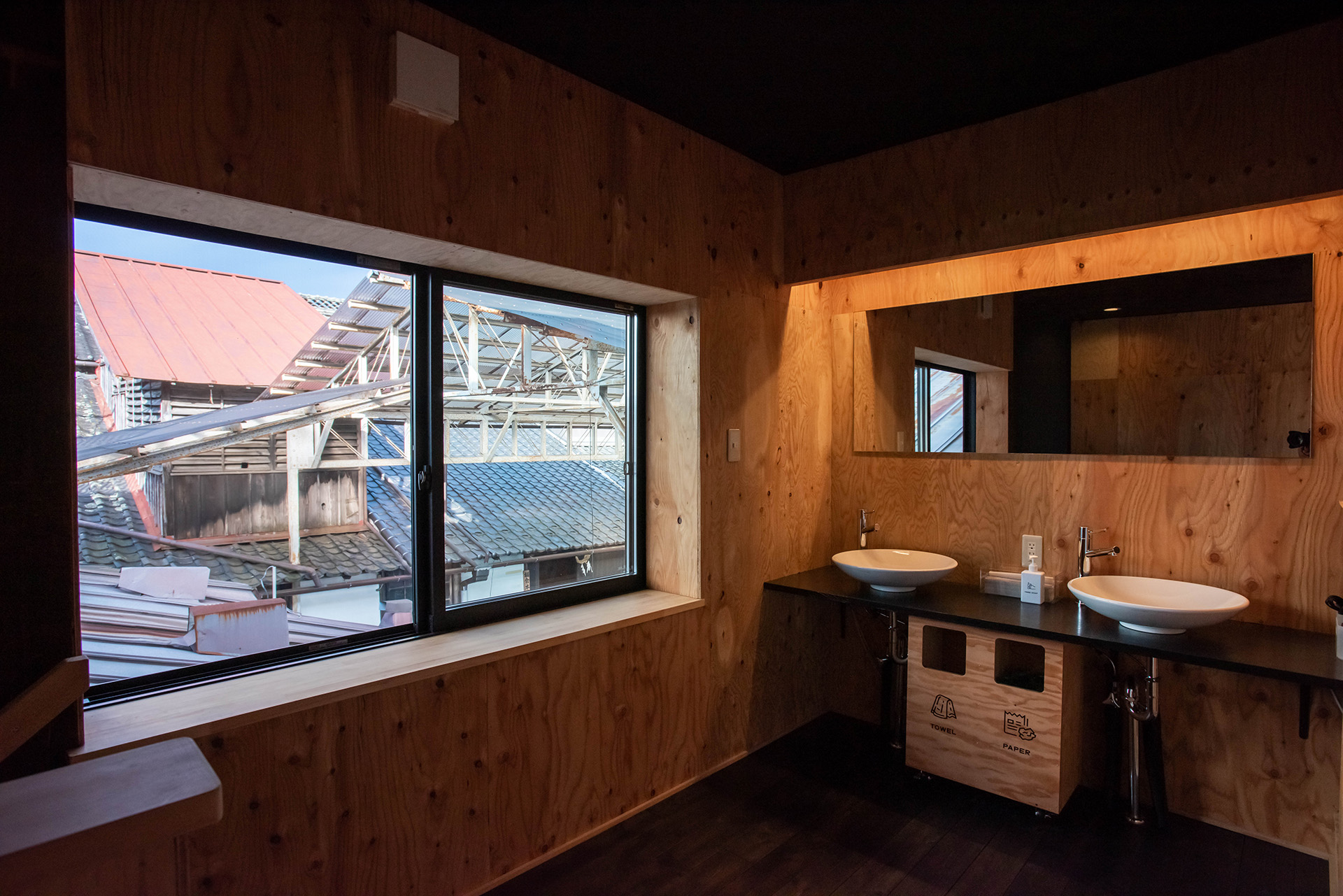 WASHROOM
The second-floor washing area looks out over the brewery furnace, offering a stunning view. Various amenities have been prepared for your comfort and convenience.
AMENITIES
Guestroom Amenities
Bath towel
Face towel
Body towel (scrubbing towel)
Alcohol-based sanitizer
Communal Space Amenities
Hair dryer
Toothbrushes
Shaving razors
Cotton swabs
Cotton pads
Cups
Shampoo
Conditioner
Body soap